"Unique Leaders take inspiration from the Holy Spirit" – Dr. Jane Mensah
Leaders especially of the Christian faiths across the globe have been urged to take inspiration from the holy spirit in order to achieve their goals as full-time workers in the vineyard.
Rev. Dr. Jane Mensah in an interview on the back of the second edition of her book titled "Spiritual Leadership for the Unique Leader" said the updated version of the book seeks to fill the gaps in leadership while bringing sanity and perfection in Christian leaders.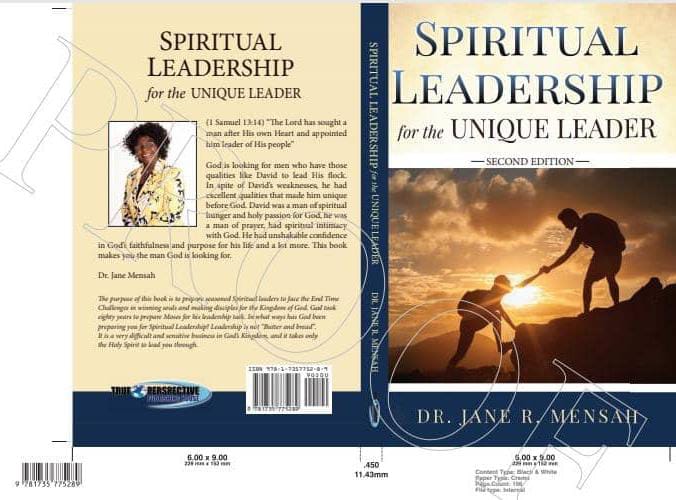 The book also seeks to provide spiritual leaders, with the arsenals that are required by the Holy Spirit as leaders to enable them to win souls for the kingdom of God.
According to her, Spiritual leaders are the architects of the church and hence are expected to be accountable to God, filling in some of the inadequacies that confront the church today.
"God has his masters master plan for the church especially for leadership, the architect of leadership. We need to follow the spiritual principles that guide us into spiritual leadership. If we don't follow this lay down principles from the master planner we work amiss".
According to her, Christian leaders are expected to exhibit some qualities in their quest to follow lead people to Christ.
These, she said include sound judgement, respect for relationship within the church mental prudence, and studiousness among several others.
According to her, the lack of these moral principles has led to the creation of some voids in leadership that are negatively imparting Christians.
A spiritual leader must be gentle, humble, empathetic, should not to put themselves high above their followers in order to be approachable just like Jesus Christ".
"Leaders should take criticism kindly and apologize if the need be and learn to manage thier disappointment without malice". he added
She is a professional teacher who has taught in some renowned senior High schools before veering into full-time ministry after working in different capacities at the church of God in Ghana.
Dr. Jane R. Mensah is the leader of Eternal Word Evangelistic Ministry(ETWORD), a non-denominational Christian Ministry with footprints in Togo, Benin, Kenya, Liberia Ghana among others.