LIVESTREAMING: Finance minister presents 2024 Budget in Parliament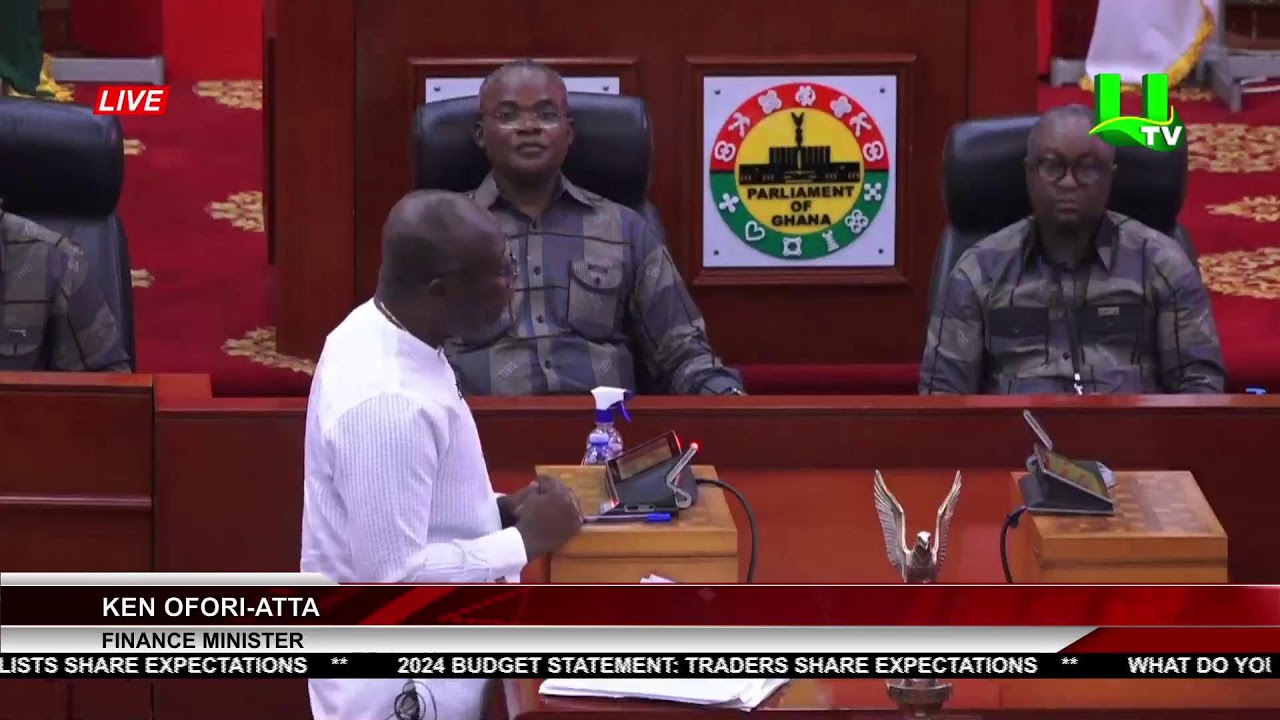 The Minister of Finance, Ken Ofori-Atta, is presenting the 2024 Budget Statement and Economic Policy document to parliament today, November 15, 2023.
This is per Section 28 of the Public Financial Management Act, 2016 (Act 921) which requires the minister to provide the mid-year fiscal policy review of the Budget Statement and Economic Policy of the government.
This year's budget will be the first after Ghana signed on to the $3 billion loan facility for economic recovery after being saddled with high debt issues.
This year's budget is also the president's last budget in power. It is expected to address the country's high inflation rates and unstable exchange rates among other economic issues.
Watch the livestreaming below:
Source: www.ghanaweb.com