Kenyan sets himself on fire over cost of living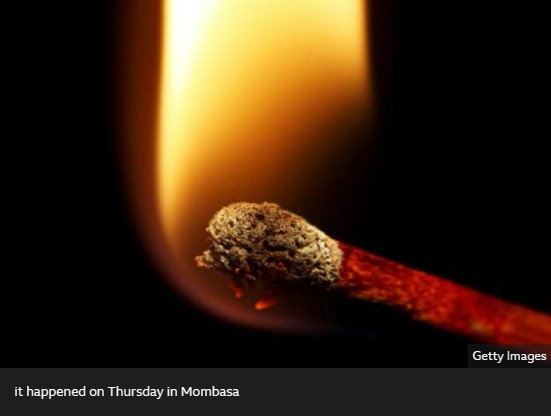 A Kenyan man who said he was protesting against the high cost of living set himself on fire in the coastal city of Mombasa on Thursday afternoon.
He had climbed on top of a statue in the middle of a busy roundabout before setting himself alight. In a video that has since gone viral, the man is seen holding the Kenyan flag, he then shouts and, in a moment, a huge flame engulfs him.
He was rescued by onlookers who quickly helped put out the fire and was taken to the nearby Coast General Teaching and Referral Hospital, where he is being treated.
The man, who has not been named, told eyewitnesses he was protesting against the high cost of living and last year's "stolen" presidential election, in which the opposition leader Raila Odinga lost to President William Ruto. The victory was upheld in court which dismissed Mr Odinga's claims of irregularities.
Dozens of people have been killed in Kenya in recent weeks as police have cracked down on mass protests demanding electoral reforms and an end to inflation.