Eat Drink Music Festival Is Raising Ghc 200,000 To Support 5 Ghanaian Entrepreneurs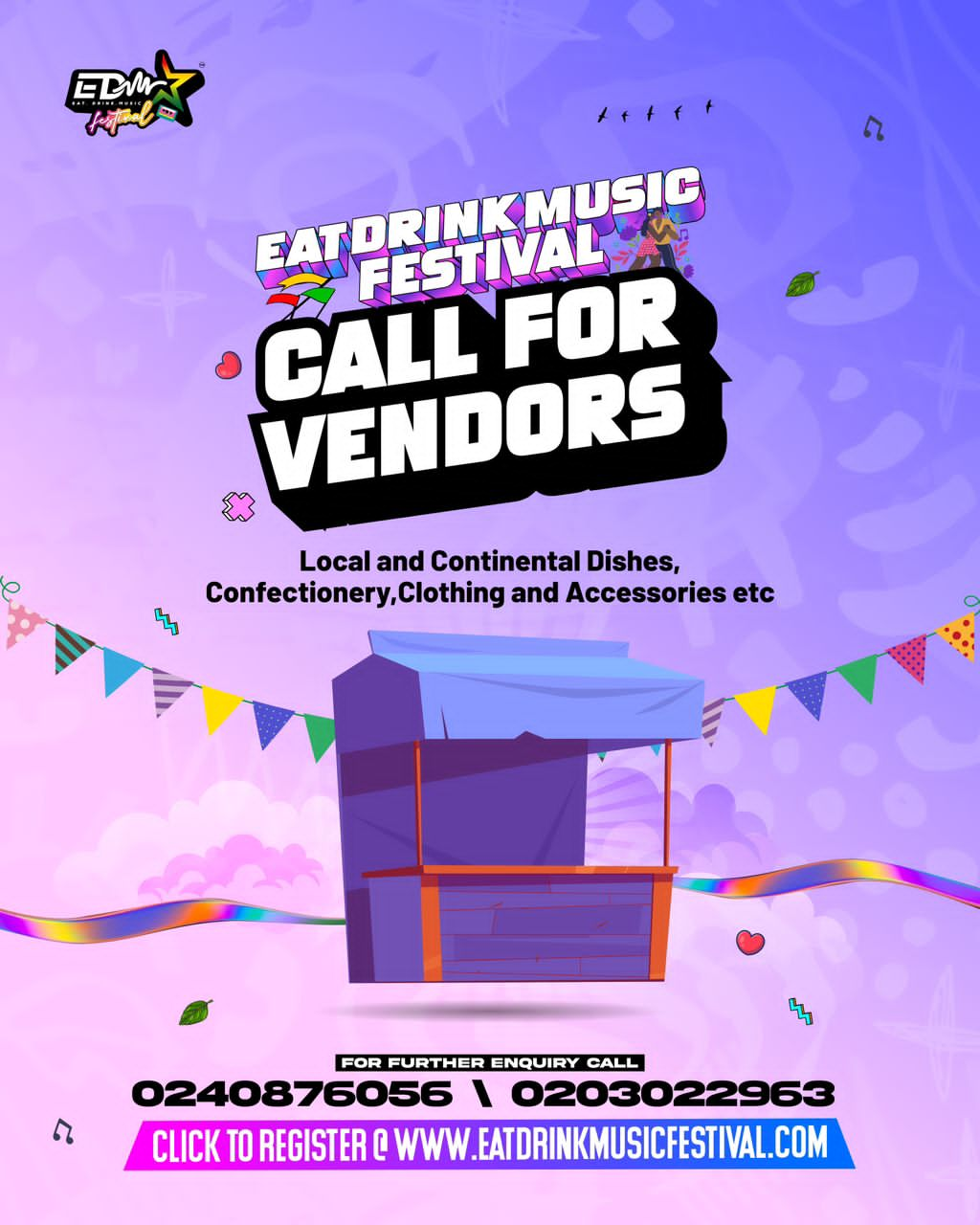 The Eat Drink Music (EDM) Festival is making efforts to raise at least Ghc 200,000 to support five entrepreneurs and NGOs in Ghana.
The fundraising is being done through the EDM Festival's "To The Top" campaign, an initiative that seeks to empower dreams, fuel the future and be a catalyst for change by supporting passionate entrepreneurs on their journey to success. To The Top initiative will also organize an entrepreneurial seminar with some top business executives and renowned entrepreneurs for over 100 young entrepreneurs to build their capacities for the ever-challenging world of entrepreneurship.
EDM Festival which will be held in October this year, seeks to create a memorable experience, promote and support entrepreneurship in Ghana.
Eat Drink Music (EDM Festival) is a uniquely curated two-day event that combines food, drinks, and music. It seeks to showcase a mix of traditional and contemporary music, offers a variety of fashion styles, and supports entrepreneurial businesses.
The festival will take place on the 28th and 29th of October 2023 at the Untamed Empire in Accra from 12pm to 12am daily.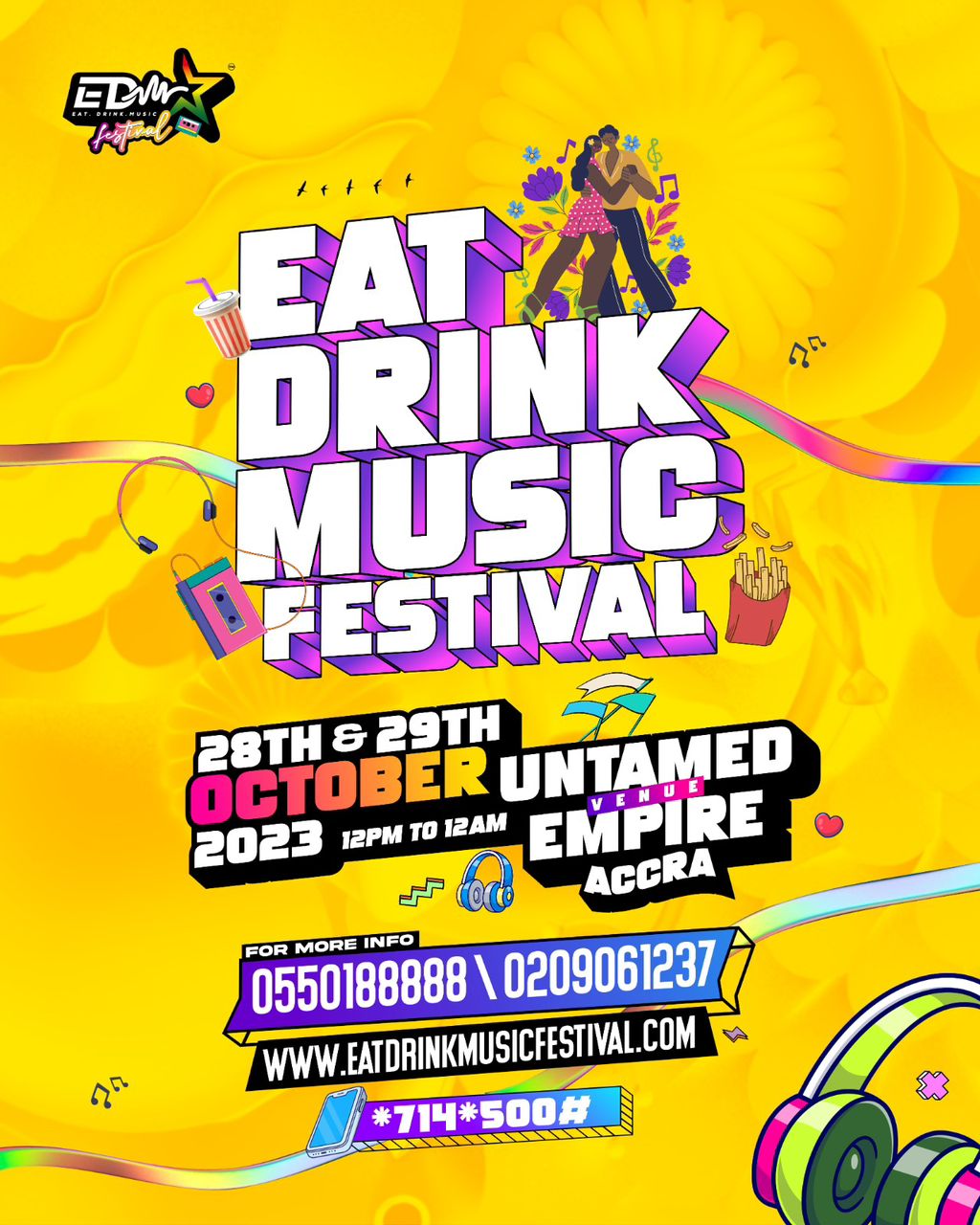 An estimated 3000 to 5000 guests will attend the festival each day and will be treated to good music and sumptuous meals. Several Drink, food vendors and top music executives are attending the festival.
Activities for the EDM Festival
A number of activities have been planned to make the festival a memorable and highly successful event for both businesses and guests.
The activities include an entrepreneurial seminar, live podcast sessions, live interactive art installations, a skill learning session (fashion, pottery, art, painting), indoor and outdoor games, for the socials (live content creation), chugs and vibes (food, music, dance) and to the top (meet fundraising targets). The entrepreneurial seminar is being organized specifically to help build the capacity of 50 young entrepreneurs.
Vendors sign up
Meanwhile, organizers of the EDM Festival have encouraged vendors to sign up to showcase their products to thousands of potential buyers.
For more info, contact EDM Festival on 0550188888/0209061237 or visit www.EatDrinkFestival.com