Ayisha Modi and Abass Sariki clash on TikTok live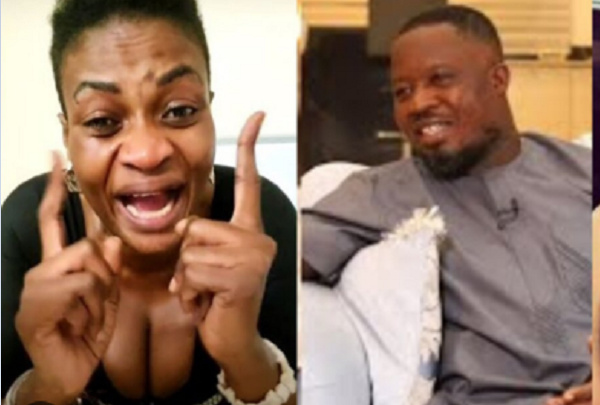 An audio making rounds on the internet captures Abass Sariki and Ayisha Modi engaging in a heated exchange on TikTok live.
A TikTok blogger, Tina, during a live interaction with Ayisha Modi at some point, placed a call to Abass Sariki to share his thoughts on their scuffle.
He picked up the call, and the first thing he said was, 'I said I am not married to her!'.
This prompted an immediate reaction from Ayisha who also responded with 'And did I say I am married to you? Stop being uncultured and primitive.'
There was an aftermath back and forth from both ends, which resulted in Abass threatening the blogger.
"You're based in Germany, right? I'm also here in Germany. Don't forget that. Don't ever mention my name on your platform again," Abass told the blogger.
Ayisha, whiles calling bluff his threats, said nothing can stop her from making the whole world see who he really is.
"You can't do anything to her. If she doesn't mention your name, I will! I will go live on social media and mention your name. I will broadcast you and you can do whatever!"
He then asked Ayisha to keep his name out of her mouth and 'hopped' out of the conversation.
"Stop playing with me. I said stop mentioning my name," he re-echoed.
Meanwhile, Ayisha Modi and Abass Sariki have still maintained their stance whiles defining their relationship.
Ayisha insists that she and Abass Sariki are sweethearts and the latter has also re-emphasized that nothing romantic exists between them.
Watch the post below:
Source: www.ghanaweb.com