Huge explosion at quarry in Western region, 4 confirmed dead, many missing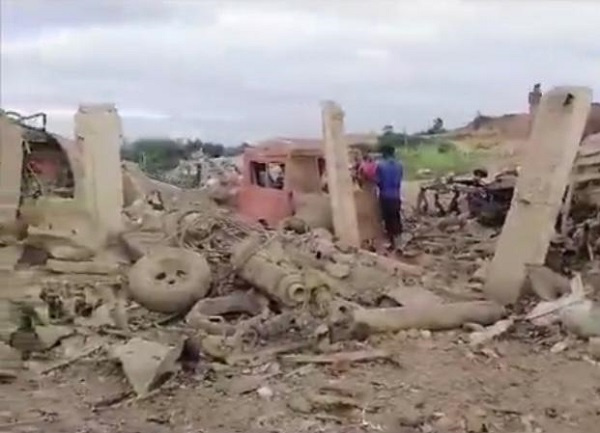 An ammonia nitrate explosive disaster at a quarry in the Shama district of the Western Region has reportedly four confirmed as many are missing and injured.
According to reports the explosion happened on Saturday night at a quarry site operated by some Chinese at Anto-Aboso in the Shama District of the Western Region.
According to graphiconline.com, the explosion happened at 12 a.m.
"Many night shift workers said to be Ghanaian and Chinese nationals have been burnt, some beyond recognition," the report said.
The explosives were reportedly being kept in an unstructured storage without a permit.
It detonated and killed the workers.
Blood stains could be seen at various sites of the explosion. Police and the Ghana Fire Service have arrived at the site and are working together to control the situation.
While the number of people who have lost their lives is yet to be known, some victims remain missing.
Watch the video shared by 3news below:
Source: www.ghanaweb.com