How Dark Chocolate reduces stress without visiting a doctor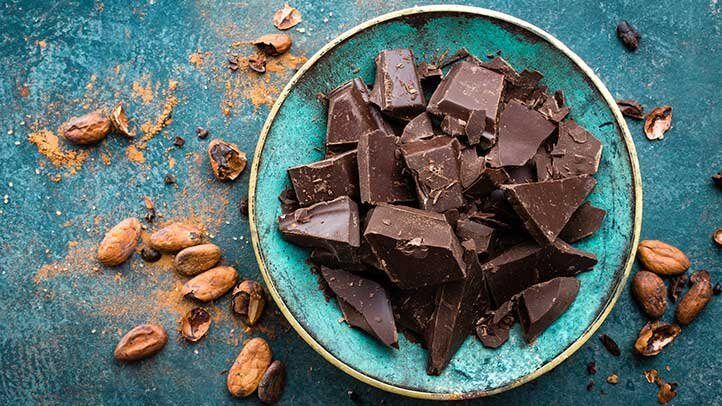 There are many ways to manage and even reduce stress levels when you're feeling tense. Food can be one of your biggest allies — or enemies. It can make your stress levels go down or up, so it's critical to pay attention to what you're eating when you're feeling frazzled. Not to mention, just being stressed can increase your need for certain nutrients, such as vitamin C, vitamin B, selenium, and magnesium.
Dark chocolate in the diet can reduce stress in two ways — via its chemical impact and its emotional impact. Chocolate feels like such an indulgence that it can be a real treat to simply savor a piece of it, and that feeling alone can help to reduce stress, says Meyerowitz.
Dark chocolate, which is rich in antioxidants, may also help reduce stress by lowering levels of stress hormones in the body, according to a study that followed participants who ate about 1.5 ounces (oz) per day for two weeks. But be sure to enjoy dark chocolate in moderation, advises Meyerowitz. That means you should aim to eat only one-fourth of a small dark chocolate bar (about 1 oz). Also, make sure the bar doesn't contain an unnecessary surplus of added sugar, says Figueroa.
It's also important to choose high-quality dark chocolate, she says. You may have heard about the "bean-to-bar" movement, which focuses on high-quality ingredients and in-house responsibility for every aspect of the chocolate making process. This "farm-to-table" approach ensures the bar is packed with pure components and no hidden additives or chemicals. Look on the label for two or three ingredients only, such as cacao beans, cane sugar, and cocoa butter.