Enterprise Insurance Company (EIC), the nation's leading and largest private general insurance company has extended its new policy, "Same Day Claim Payment" to Kumasi, the Ashanti regional capital.
Under the policy, clients whose motor vehicles are comprehensively insured with the company will have their minor motor claims paid, at a threshold of GHC5, 000, on the very same day they lodge a claim.
The new payment claim service was first introduced in Accra in 2018 by EIC, and its aim is to gain back the public's confidence of offering insurance services in the country.
During the launch in Kumasi on Wednesday, July 20, 2022, the Head of Same Day Claims, Bernice Davis, said the new service aims at improving the claims practice in the insurance sector, and it's the first of its kind in Ghana.
She explained that "in the event of a claim, all one needs to do is to get a repair estimate from their mechanic or vendor, drive the damaged vehicle to any branch of Enterprise Insurance for inspection and get their valid claim paid on that same day".
"Insured vehicles with broken windscreens, damaged bumpers, broken head or tail lights as well as dents will be required to present their repair estimates for their claims to be processed and paid," she added.
Bernice Davis was of the firm belief that the 'Same Day Claim Payment 'package for motor claims will go a long way to challenge other insurance firms to come up with more innovative products that would help deepen insurance penetration.
She also said the new claims package by the EIC attest to the fact the company is financially stable to withstand any claims at any level and assurance to their brokers and clients of receiving their claims at expressed and convenient ways.
The Managing Director of Enterprise Insurance Company, Mrs Ernestina Abeh, noted that 7, 500 customers has since benefited from the 'Same day Claim Payment'.
Mrs Abe said the new service has made a bold statement to their customers and the general public about the company's financial robustness and readiness to go the extra mile to meet the expectations of their customers.
The Ashanti Regional Director of the National Insurance Commission, Kofi Baffour Sencherey, in officially launching the service, admitted that the Same Day Claim Payment has been a game changer in the insurance industry.
He explained that it has help in erasing the notion that insurers in Ghana are reluctant to pay claims, and indeed "Enterprise Insurance has already set the pace in paying claims promptly with the introduction of 'Same Day Claim Payment'".
CLICK HERE TO DOWNLOAD PRESS RADIO MOBILE APP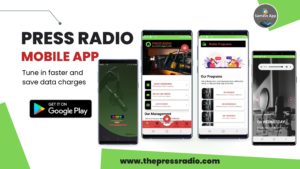 He therefore asked other insurance companies to also come up with policies and services that will enhance the effectiveness in the payment of claims to their customers.
Source: Ghana/otecfmghana.com