Zimbabwean goalkeeper George Chigova dies after suffering heart attack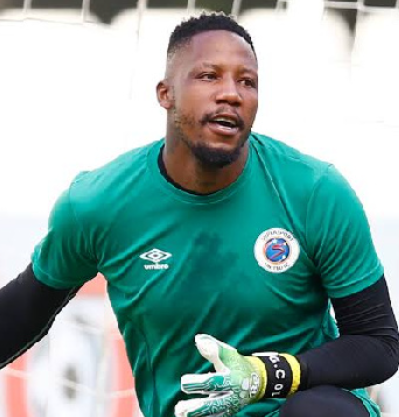 Zimbabwean goalkeeper George Chigova, has reportedly passed on according to credible reporter, Nuhu Adams.
Adams in a post on Twitter indicated that Chigova died on Wednesday, November 15, 2023, after failing to recover from a heart attack.
The SuperSports United goalie suffered cardiac arrest during training in July 2023 which kept him out of action until his death.
Speaking on Chigova's health complication back in July, Super Sports manager Grant Hunt confirmed that it did not look good.
"I have not been briefed on the diagnosis or the whole thing, I'm not a doctor. But I know that there is a problem that we are attending to at this point in time and we will know in the next week or so," said Hunt via iDiskiTimes.
"He's going to spend four weeks just being inactive and go from there. But it doesn't look positive, but we will give him all the support we can and stay behind him as best we can," he added.
The 32-year-old played for Gunners Harare, Dynamos, SuperSports, and Polokwane in his 13-year club career from 2010 to 2023.
George Chigov, in his 8-year international career, made 32 appearances for Zimbabwe between 2011 and 2019.
Source: www.ghanaweb.com