Zelensky: 'Russia's weakness is obvious'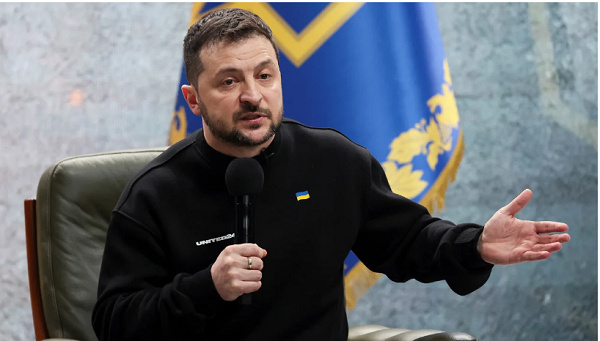 Ukrainian President Volodymyr Zelensky sees the armed uprising by Russian mercenary chief Yevgeny Prigozhin as a clear sign of the weakness of Russian President Vladimir Putin and the war against Ukraine.
"Russia's weakness is obvious," Zelensky wrote on Twitter on Saturday. "Full-scale weakness."
The longer Russia keeps its troops and mercenaries in Ukraine, "the more chaos, pain, and problems it will have for itself later," Zelensky wrote. He expressed confidence in Ukraine's ability to protect Europe from the "spread of Russian evil and chaos" in its defensive struggle.
"For a long time, Russia used propaganda to mask its weakness and the stupidity of its government," Zelensky continued. "And now there is so much chaos that no lie can hide it."
Referring to Putin's invasion of Ukraine, Zelensky said, "Everyone who chooses the path of evil destroys himself." Putin, he said, despises the people and has thrown hundreds of thousands into war "in order to eventually barricade himself in the Moscow region from those whom he himself armed."
Source: GNA/DPA