Beneficiaries of the Youth in Afforestation programme are threatening to demonstrate against government if issues concerning their over six months of unpaid allowances are not resolved by the end of July 2022.
According to them, some of their members are even owed up to seventeen months of arrears.
The group insists that its members who are made up of about 45,000 people will also lay down their tools by August 1, 2022, if their concerns are not addressed.
Speaking to journalists in Kumasi, the national president of the Youth in Afforestation Ghana, Rev. Clement Asare stated that they are going through difficult times as a result of the unpaid allowances.
"If by the end of this month, we do not get our money, we are going to organize a nationwide demonstration against the government. So we are also urging Parliament to talk about the issue so that our grievances will be resolved. We will demonstrate until our demands are met. The government owes us six months. There are others who are owed 14 and 17 months. The issue is very serious. We are suffering, so we are appealing to government to pay us by the end of this month, else we will not continue working."
CLICK HERE TO DOWNLOAD PRESS RADIO MOBILE APP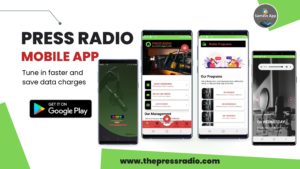 Both in March and May 2022, the group made a similar demand for their allowances.