Yassine Chueko: Watch how former US soldier protects Messi from fans and even football stars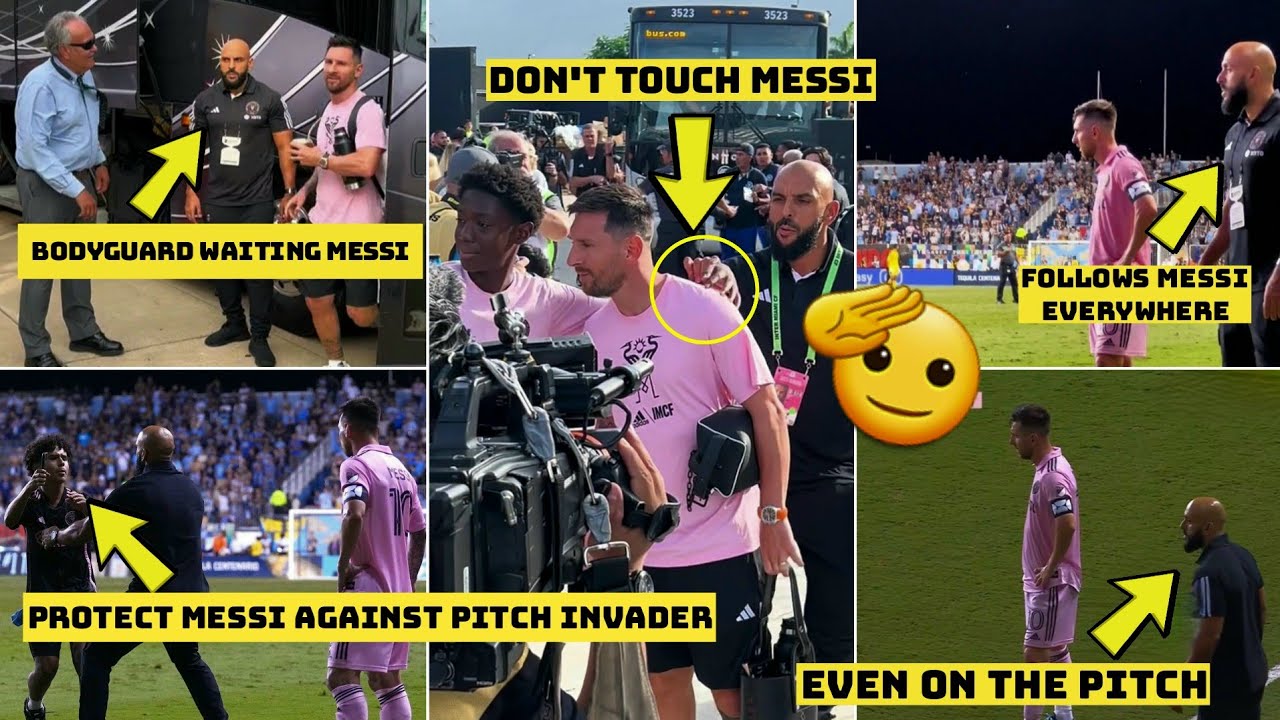 Seven-time world best footballer of the year, Lionel Messi is not only excelling with Inter Miami but also enjoying his stay in the United States where he has been provided with a special bodyguard for his daily activities.
Known as Yassine Chueko, he is a former Navy Seal with combat experience in both Iraq and Afghanistan with expertise in martial arts, taekwondo, and boxing, and participated in several MMA fights.
Chueko has been assigned as the only man permitted to get close to the Argentine international by Club President David Beckham after Lionel Messi joined in July 2023 after parting ways with French giants Paris Saint Germain.
In recent videos spotted by GhanaWeb, Yassine Chueko has been seen all over the field whenever Messi is playing, follows him to the dressing room after games, and also waits for him to step down the team bus prior to matches.
Tasked to do his job, Chueko even stops some players and fans from getting close to the player unless granted access by Lionel Messi.
However, many football fans have criticized Chueko's act and think the ex-military man is overreacting while others think he is doing what has been obliged of him.
Since Lionel Messi joined Inter Miami, the club has yet to suffer defeat in all games. He has also helped the side to win their first silverware after beating Nashville 10-9 via penalties in the 2023 League Cup Final.
Messi has now fetched 10 goals and provided 3 assists in 8 appearances for The Herones.
Watch the video below:
Watch the video below:
Source: www.ghanaweb.com