In the past, a woman was advised to maintain her dignity and not to beg a man for his time, his attention, his love…. to be in a relationship. The reason was simple, the man will never value your presence and never fear your absence and you will not feel cherished.
Nowadays, it seems some women including some actresses beg for affection, acceptance, inclusion, attention, love, practically anything in a relationship.
Currently, there are many debates that have been emerging concerning the scarcity of men for marriage. Many people suggest that this could be as a result of the tough economy brought by the pandemic and other aspect of life.
Eldoret residents have been surprised today as a woman went around the streets begging for any man to take her for marriage. This woman by the name Lucy Chemotai who is also commonly known as Chepkam said that she wanted a serious man regardless of his status.
The woman surprised people by saying that even if the man is broke she will be okay with him.
CLICK HERE TO DOWNLOAD PRESS RADIO MOBILE APP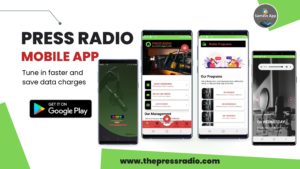 Furthermore, she said that age to her was just a number and any man who is 18 years and above could avail himself.
What do you think about this woman? Please share your opinions with us.