Pregnancy periods are memorable for women because of the changes they experience as well as the pains they experience.
A Nigerian woman shared a before and during pregnancy picture and video to show the transformation her body underwent.
The touching video, shared on Instagram by @yabaleftonline, showed the petite woman in jeans prior to her pregnancy.
The next photo revealed that her stomach was beginning to protrude, indicating that she was pregnant.
What followed was a hilarious and emotional video that captured her entire ordeal, from the hospital to the moment she was to give birth.
As she attempted to exercise with the help of another woman, the pregnant woman appeared swollen and unrecognizable.
DOWNLOAD THE PRESS RADIO APP BELOW: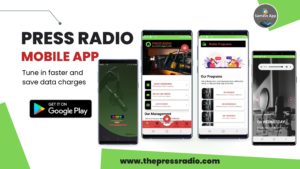 WATCH THE VIDEO BELOW:
View this post on Instagram