Why sleeping pills can be dangerous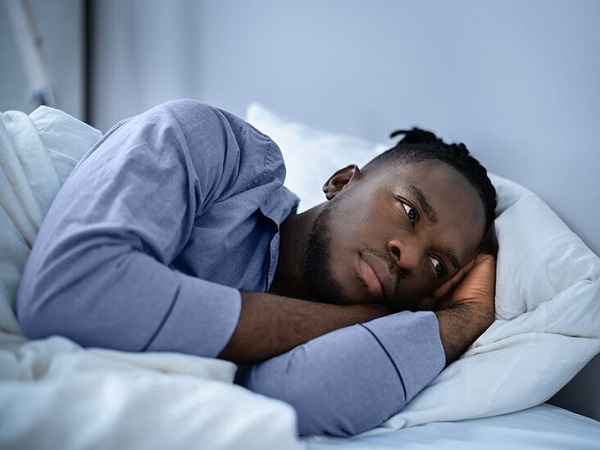 Mr. Stephen Ohene Sabi, Head of Pharmacy at Pleasant Medical Centre in Ashaiman, Middle East, has warned the public against abusing sleeping pills.
He said one of the key problems concerning sleeping medications was their frequent use because all sleeping drugs are central nervous system depressants that slow down brain activity to assist a person sleep.
Mr Sabi said this at the weekly "Your Health! Our Collective Responsibility! A Ghana News Agency Tema Regional Office initiative aimed at promoting health-related communication and providing a platform for health information dissemination to influence personal health choices through improved health literacy
The Tema Ghana News Agency Office developed the public health advocacy platform "Your Health! Our Collective Responsibility" to investigate the components of four health communication approaches: informing, instructing, convincing, and promoting.
He said the most common sort of sleeping drug is benzodiazepines, which are commonly used in 10mg doses. Some people may believe that taking them every night is not hazardous, but their tolerance and dependency may have unintended consequences.
According to the Pharmacist, the reliance on the medicine forced a person to significantly increase their nightly dosage to sleep; nevertheless, the remedy was to tip the intake.
"The body adjusts with continued use, causing a physical dependence on the medication; therefore, a reduction in dosage and skipping a day or two before taking the pills will eventually reverse the body to its default," he suggested.
Mr. Sabi added that before administering a responsible dose of medication, instructions must be read to know the side effects or reactions associated with it on the body after consumption.
"The World Health Organization advocates self-care, which includes nutrition, and due to that, responsible self-medication means reading more about it before taking it.
He cautioned individuals that the abuse of medications by taking overdoses should be avoided due to the side effects of the medicine on the patient.
"Even though some medicines have minor side effects such as constipation, headache, and diarrhoea, some can cause severe side effects that may end up requiring intervention at the health facility", he said.
Mr Sabi added that women after their menstrual cycle lose a lot of blood from the body, which may result in dizziness, headaches, and weakness.
"So it's advisable to replace the blood by taking blood tonic medicines, which can be purchased at the pharmacy, or ideally, they should see a health professional depending on the situation for proper advice".
"Eating healthy meals that can replace the blood is advisable without taking the blood tonic, which depends on the individual", he said.
Mr Sabi advised people with health conditions such as kidney or liver problems, they should not take any medications without being prescribed.
Source: GNA