Why Nigeria's Mike Adenuga still ranks among world's top billionaires after losing over $2.8B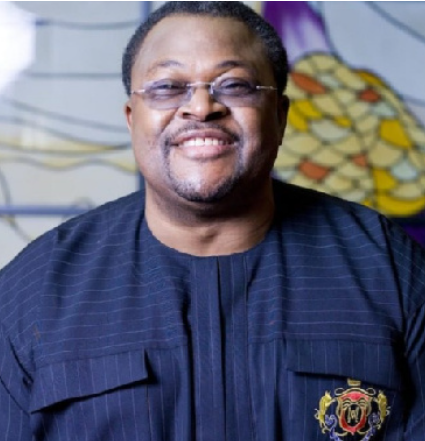 The year 2023 has been very rough for Nigerian billionaire Mike Adenuga. According to Billionaires. Africa, a combination of currency devaluation and economic uncertainties has caused him to lose more than $2.8 billion alone this year.
His net worth dropped from $6.1 billion at the start of 2023 to $3.2 billion as of Tuesday. Despite the drop in his net worth, the Nigerian is ranked among the top billionaires in the world and the third richest in Nigeria.
Born in the ancient city of Ibadan to Micheal Agbolade and Omoba Juliana Oyindamola Adenuga, Adenuga is one of the most influential businessmen in the world. He is a telecom and oil and gas tycoon and a billionaire.
However, his entrepreneurial success started in the trenches despite coming from a relatively successful family. His father was a teacher, and his mother was a successful trader. Adenuga sold lace materials and distributed drinks to make money. By age 26, he made his first million. Since then, he has built a flourishing business empire that has catapulted him into the Forbes billionaires list.
His business empire generally centers around telecom and oil and gas. He ventured into the telecom sector through the establishment of Globacom in 2003. He came into the industry at a time when many Nigerians could not afford sim cards and the cost of airtime.
He revolutionized the sector by making sim cards and airtime cheap for the ordinary Nigerian. In no time, Glo, as it is popularly called, became a household name in Nigeria and neighboring Ghana. Today, Glo has over 55 million subscribers.
Adenuga also ventured into Nigeria's oil and gas industry through the founding of Conoil Producing. He became the first Nigerian to find oil in commercial quantity. He found oil at an unusual place, 50 to 60 kilometers northeast of Okitipupa in Ondo State.
Many experts wrote off the place as not being attractive for oil prospecting. However, Adenuga's intuition and research suggested otherwise. Explaining what made him remain hopeful of finding oil despite the warnings of experts, he noted:
"It takes God to strike oil. The man who knows never tells you where the oil and gas are. Even God doesn't tell you. You must make the effort to find it. That is the challenge. You must look for it. God has put it there but you must use technology, you must use everything you can to get it. When you get it, you are lucky. If you don't get it, you go back and you sharpen your pencil again. In oil and gas, you never say die."
Today, he operates 6 oil blocks in the Niger Delta.
Adenuga is married with seven children. He holds a Master of Business Administration from Pace University in New York where he supported himself as a student by working as a taxi driver.
Source: face2faceafrica.com