Why Fameye met a 'pastor' in a bush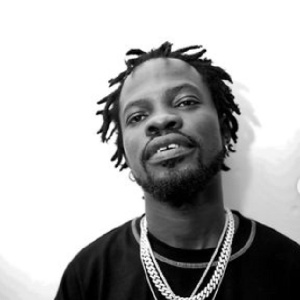 Peter Famiyeh Bozah, famously known as 'Famaye', has shared some experiences he encountered when he began his career in 2015.
Detailing some of his encounters, Fameye said he was directed to meet a pastor for spiritual guidelines for his hit song.
He disclosed that in 2019 when he had just released a song titled 'Barman', he needed some level of buzz and traction for his song and that prompted one of his managers to direct him to a pastor.
In an interview with Andy Dosty on Hitz103.9 FM, he said:
"It was one of my managers that introduced him to me. The pastor was at Bebiahyim and he told me there is a pastor there so I should go and meet him for spiritual directions. I had also released 'Barman' and you know if you want a hit song, you would have to go the extra mile for it.
"As I was going, the route I used, I was like what kind of church is located in such a location and I had walked for like 30 minutes. I finally got to the destination and a small boy told me to wait for him here and that Nana will be with me soon."
The highlife singer narrated further that after a long wait, he chanced upon the supposed pastor smoking and walking out of the bushes.
"This is a big matter I am sharing with you. After waiting for the arrival of the pastor, the pastor came out and was smoking. It has not been easy for us", he added.
Check out the video below:
Source: www.ghanaweb.com