Why Dede Ayew is always in the Black Stars – Saddick Adams reveals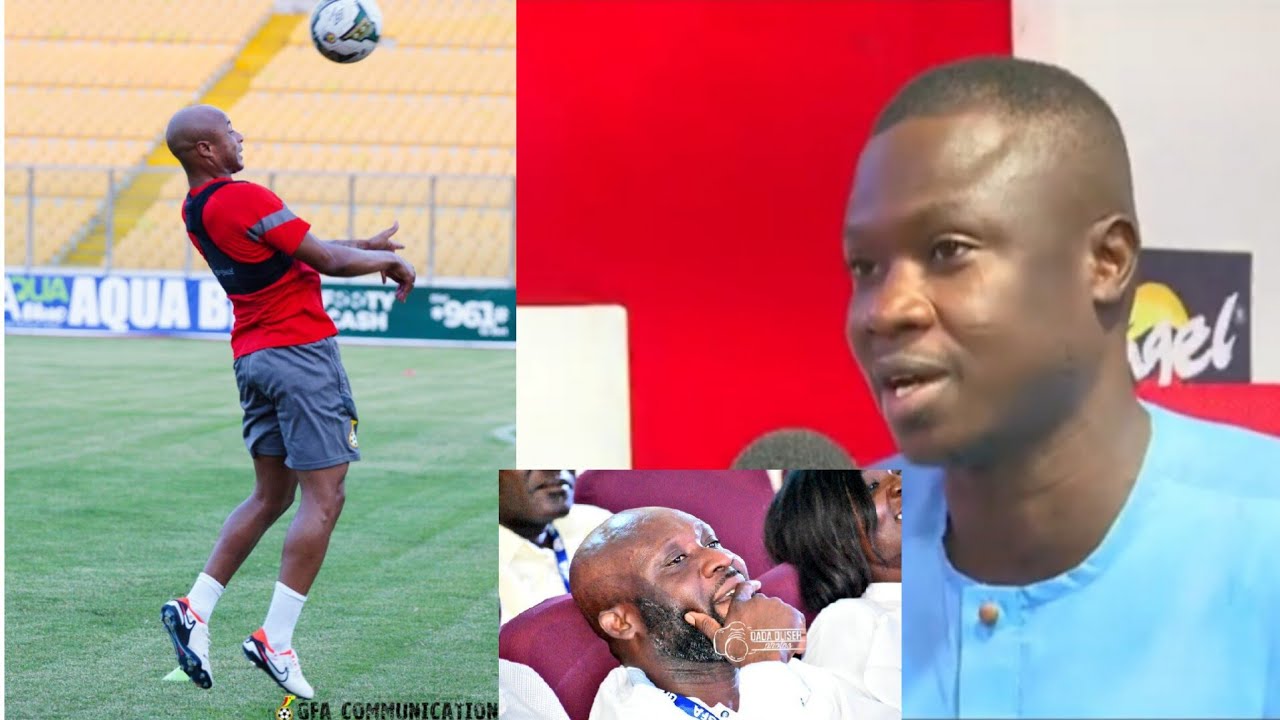 The head of Sports at Angel BroadcastingNetwork (ABN) has revealed why Black Stars skipper Andre Ayew has consistently been present in the team despite criticism from some Ghanaian football fans.
On Sunday, September 1, Head Coach of the Black Stars Chris Hughton announced his final 25-man squad for Ghana's final AFCON qualifier game against the Central African Republic on Thursday, September 7 at the Baba Yara Sports Stadium.
The list included Andre Ayew despite being unattached after parting ways with Nottingham Forest in May following the expiration of his contract.
Ayew's inclusion has generated a lot of public debate about whether he merits a place with regard to his age and performance.
However, ace sports journalist Saddick Adams has disclosed the reason why the 33-year winger has remained a constant member of the team.
Speaking on Angel TV Morning Show, Saddick Adams said "The reason why Andre Ayew plays a lot is not because of footballing reason. If he is part of the team, it inspires the boys. Some don't have the big mentality and if some of the things Andre and Jordan Ayew have faced had happened to some of these players, if any of these players had faced the same, some would bid farewell to the Black Stars. Some of the social media bashing they go through, if it were to be some of these players, they would have decided not to play football again"
He added "Coaches say before games, some players don't put up enthusiasm in training and show nervousness before games but in the case of Andre and Jordan, it is different because always they have big mentality. And when a play has big mentality, it takes off pressure from the coach", he added.
According to him, Ayew has a lot of experience great leadership, and is mentally strong, adding that he carries a lot of respect as the only surviving member of the 2010 World Cup team where Ghana exited in the quarter-finals.
Ayew has been a full international for Ghana since 2008 and has earned over 110 caps. At the youth level, he starred for and captained the Under-20 team that won both the 2009 African Youth Championship and the 2009 FIFA U-20 World Cup.
He has played in three FIFA World Cups (2010, 2014, and 2018) as well as seven African Cup of Nations (2008, 2010, 2012, 2015, 2017, 2019, and 2021), helping them finish runners-up in 2010 and 2015.
Ayew is likely to start from the bench in today's game, having already capped 124 appearances for Ghana and scored 24 goals.
Watch the video below:
Source: www.ghanaweb.com