WATCH: Here's what the company that caused Black Sherif 'arrest' wants to do next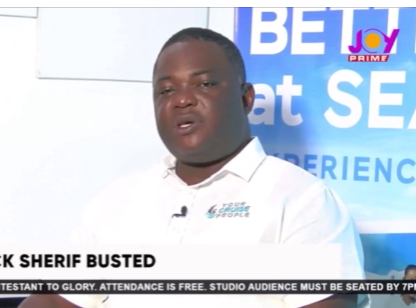 After calling for
Black Sherif
's arrest, following an alleged breach of contract, the CEO of 'The Cruise People Limited,' Daniel Vanderpuje, has promised to seek fairness for his company.
According to him, his outfit wasn't treated fairly, and as such, they will stop at nothing until they are offered reasonable compensation for their loses, after the artiste abruptly pulled out of their upcoming event.
Earlier on Wednesday July 19, 2023, Black Sherif was picked up for questioning at the Kotoka International Airport, a situation which stirred massive reactions from social media.
According to a Kofi TV report, Blacko was moved from the airport to the Police Headquarters in Accra, where he was held for a while.
However, The CEO for the organization whose complaint triggered the arrest Mr. Vanderpuje, has spoken about the way forward with the ongoing saga:
"We have a civil suit pending. We will submit the details and he will be served and be required to make a response. We will want to pursue this to its logical conclusion. I am sure they don't want this to happen, neither do I want this to happen. So, we should have a handshake, we get paid and that is it. Because the way we were treated is not fair and we don't want the public to conceive us as trying to put a stop to his career. We waited for two months trying to use all kinds of means and human resources available to find a lasting solution to this."
Counting their loses, he added,
"The cruise lines could not sell the cabins to the general public. Now they wait till after 19th and came to tell us that they don't have our money? We want our money and that's not all we invested. We paid for an out broadcast to a media house to promote the event. When you book an entire hotel for an event, you prevent other people from having access to the hotel. Then all of a sudden, as the time draws closer, you tell them you're not interested and that you want to refund the part payment you gave them? That's what happened to us. You can imagine the damages."
Asked whether they intend to go ahead with the event, he established that the entire process has been derailed.
"How is the event coming on? He has totally derailed all the process. If we take Black Sherif's word that he will show up, how sure are we that he will?" Mr. Vanderpuje quizzed.
Source: www.ghanaweb.com