War in Ukraine can create political instability in parts of Africa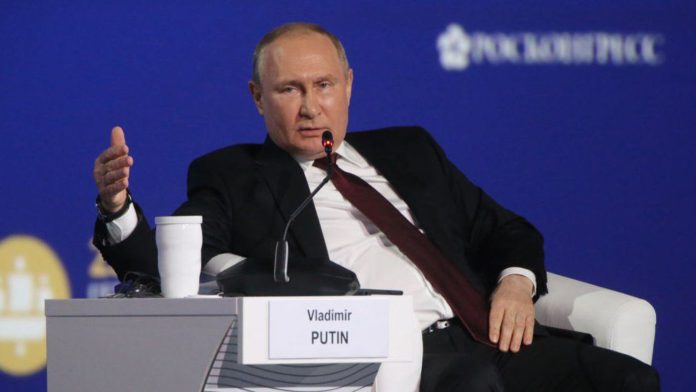 The war in Ukraine has the potential to create political divisions in some parts of Africa particularly in countries where leaders may not want to give up their positions as Heads of State.
Such leaders may seek the backing of Russia to satisfy their political agenda and that can threaten peace and security on the continent.
These are some concerns raised by Air Commodore George Kweku Arko-Dadzie, the Deputy Commandant of the Kofi Annan International Peacekeeping Training Centre (KAIPTC), at the opening of a closed-door meeting at Teshie, near Accra, to assess the impact of the Russia-Ukraine conflict on Africa.
Air Commodore Arko-Dadzie said although the war in Ukraine threatened global peace, it also had the potential to turn Russia into a fortress that would pursue an aggressive foreign policy in Africa and other weaker regions.
He said Russia through its foreign policy could also work to gain allies, markets, raw materials, and diversify its external relations.
"The effect may also have some ramifications on African politics as similarly persecuted rogue African leaders who do not want to give up their positions as Heads of state may seek Russian backing, this will likely threaten the peace and security in the continent."
He added: "Africa would likely see more instability and dissatisfaction as a result of its reliance on food and other imports from Russia and the Ukraine."
Russia launched a full-scale invasion of Ukraine on 24th February 2022.
The United Nations estimates that about 1.6 billion people in 94 countries are exposed to at least one dimension of finance, energy and food crisis because of the war in Ukraine.
With more than 40 per cent of wheat consumed in Africa usually sourced from Russia and Ukraine, the UN has cautioned that cost-of-living crisis on the continent could worsen if the war continued.
Speaking to journalists, Dr Emma Birikorang, the Deputy Director of the Faculty of Academic Affairs and Research, KAIPTC, said assessment of the impact of the war in Ukraine should go beyond economic crisis to include security implications on the continent.
She said some transitional governments that had received security support from Russia had been emboldened to defy sanctions from regional authorities.
"We have seen how the Wagner Security Group is now shoring up certain regimes in the region – Mali, Niger, Central African Republic. We see how they are now providing protection for Heads of State and transitional governments.
"In Mali, we see how the transitional Government is able to defy ECOWAS authority because they have a strong security presence in the region," Dr Birikorang said.
Source: GNA