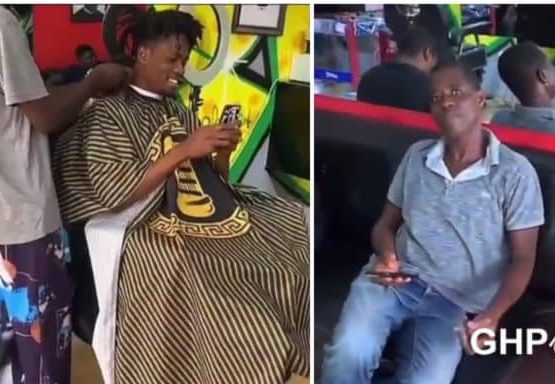 The respect Kwesi Arthur still has for his father is very commendable. Most of our celebrities treat their parents like rags the moment they hit the limelight but on the side of the "Ground Up" boss, he still holds his parents in high esteem.
A new heartwarming video that has surfaced online captures the moment Kwesi Arthur's father escorted him to the barbering shop to supervise his haircut.
In the fast trending video, the rapper's father Mr. Samuel Danso Arthur is seen in the waiting chair looking on as the barber works on his son's hair.
Looking at how Mr. Danso appeared very serious in the video, it is most likely he proposed to his son to change his hairstyle hence followed him to the barbering shop to make sure it was done the way he wanted it.
Watch the video below to know more…