A strange incident occurred in Lagos between a commercial bus driver and some LASTMA officers.
The bus driver was seen assaulting some Lagos state Traffic Management Authority officers (LASTMA) who tried to arrest him for possible traffic offence.
The frustrated driver was filmed yelling at the officers who were gathered around him.
Suddenly, he stripped naked, excreted into his palms and rubbed it on the faces of the LASTMA officers.
The shocked officers could be seen trying to get away from him whiles others attempted to arrest him.
Since the video of this act hit the internet, some Nigerians have shared their thoughts on the micro-blogging platform, Twitter.
Holawalayakins: Lol, it's sad that this dude will still be driving a commercial bus in Lagos, is obvious he is mentally not okay, I m not gonna say the LASTMA officials are always right but this commercial driver right there isn't okay, upon all these display.
AdukeBurna: Truth is he obviously has been frustrated by them severally that's how he looks and I'm certain he has always been looking forward to doing this to them. Omo me I have witnessed these last ma officials frustrate drivers all because of 100 naira or 300 naira.
Omolola Philip: Haaaa! How many normal people de Lagos danfo driver? was he pressed before now?
Foundational Nigerian: Omo na real ment, but not the first time seeing this in Lag sha.
Olamide: if you no get craze you no fit live for Lagos
Adewale Adetona: Sorry, come again?!!!
What!!!!
Click here to download Press Radio mobile App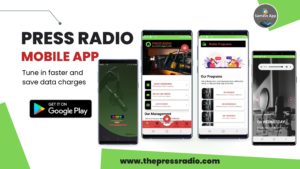 Lagos is not a real place. Nobody is normal
Watch the video from the scene below