Veteran actress Jayne Buckman Owoo dies at 49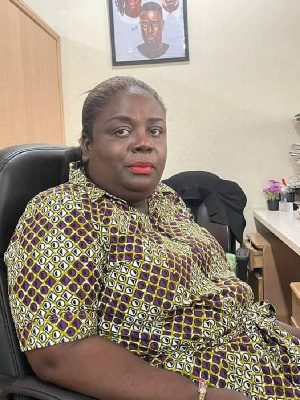 The entertainment industry has suffered a great loss with the death of veteran actress, Jayne Buckman Owoo.
According to nkonkonsah.com, Jayne Owoo, who was also a journalist, passed away on the morning of Friday, August 18, after a short illness.
The sad incident happened barely a month before her 50th birthday.
Jayne Buckman Owoo has served in various capacities in the creative and movie industry for about two decades. She was the host of Viewers' Choice on TV Africa and served as a staff writer with Graphic Showbiz with over 15 years of experience.
News of her demise has left colleagues and fans in a state of shock.
See some reactions on social media:
Source: www.ghanaweb.com