UCS Facility Management Ghana Ltd boss honoured at 2023 National Business Honours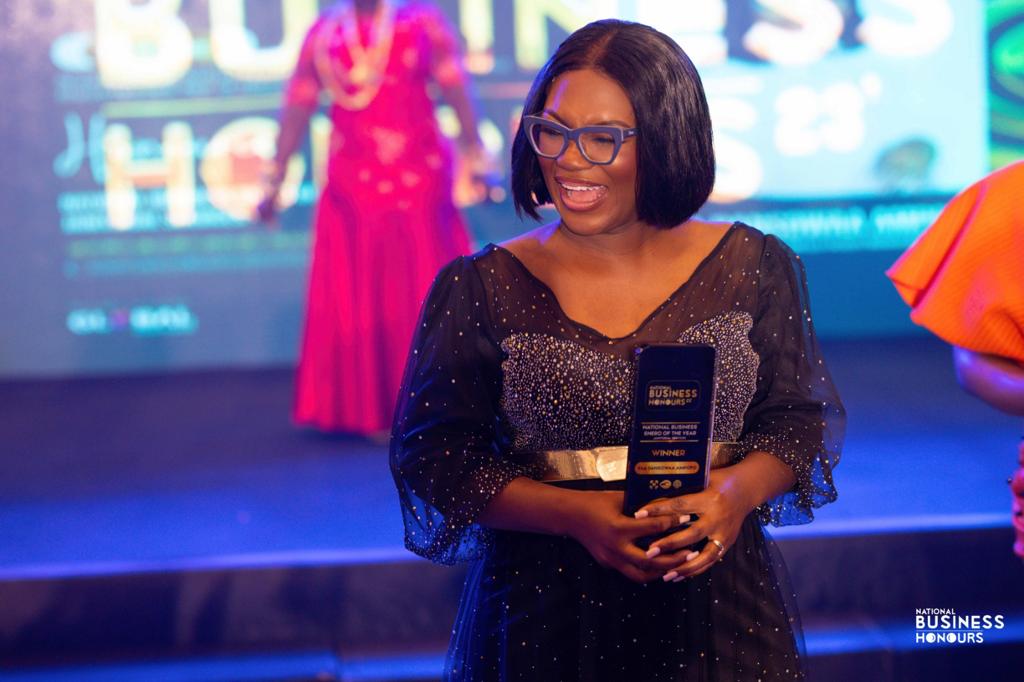 The Managing Director of UCS Facility Management Ghana Ltd, Madam Yaa Dansowaa Ampofo has been honoured by the National Business Honours at a colourful event in Accra.
She received an honorary award in recognition of her outstanding leadership, tireless efforts, and her influence on sanitation sector of Ghana's economic growth.
Her company, UCS Facility Management Ghana Ltd., was also adjudged the National Janitorial Services Company of the year at the same event.
Receiving the awards, she expressed her excitement about the award, stating that "my joy knew no bound as I was nominated for the award acknowledging her commitment and diligence discharge of her duties with the strong support from her diligent working staff".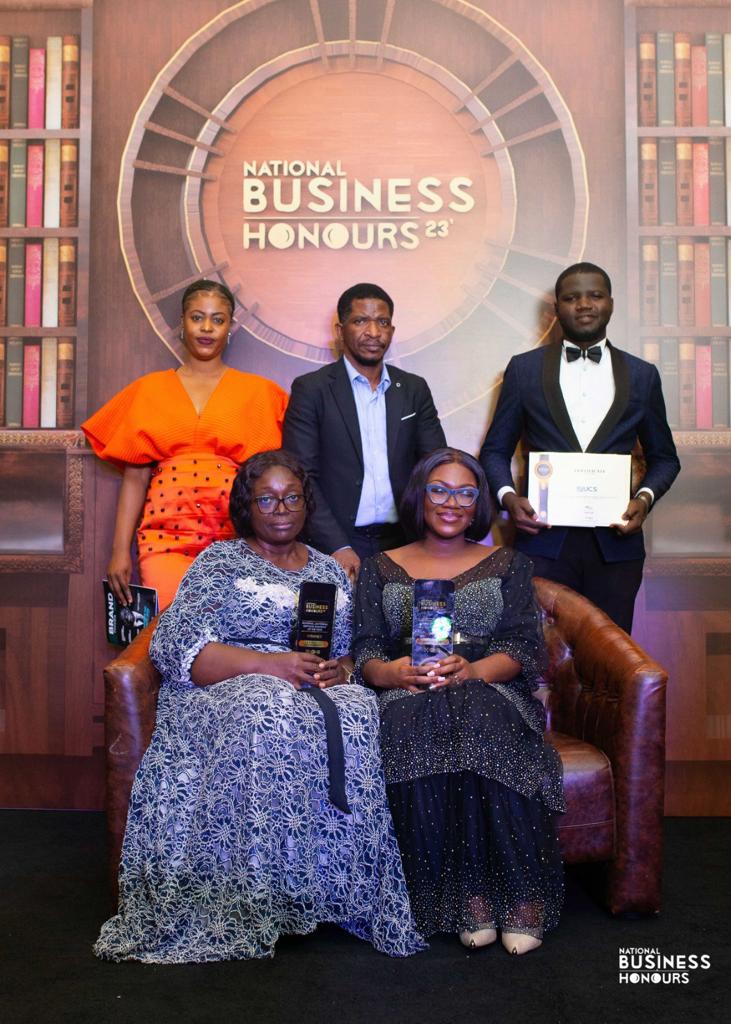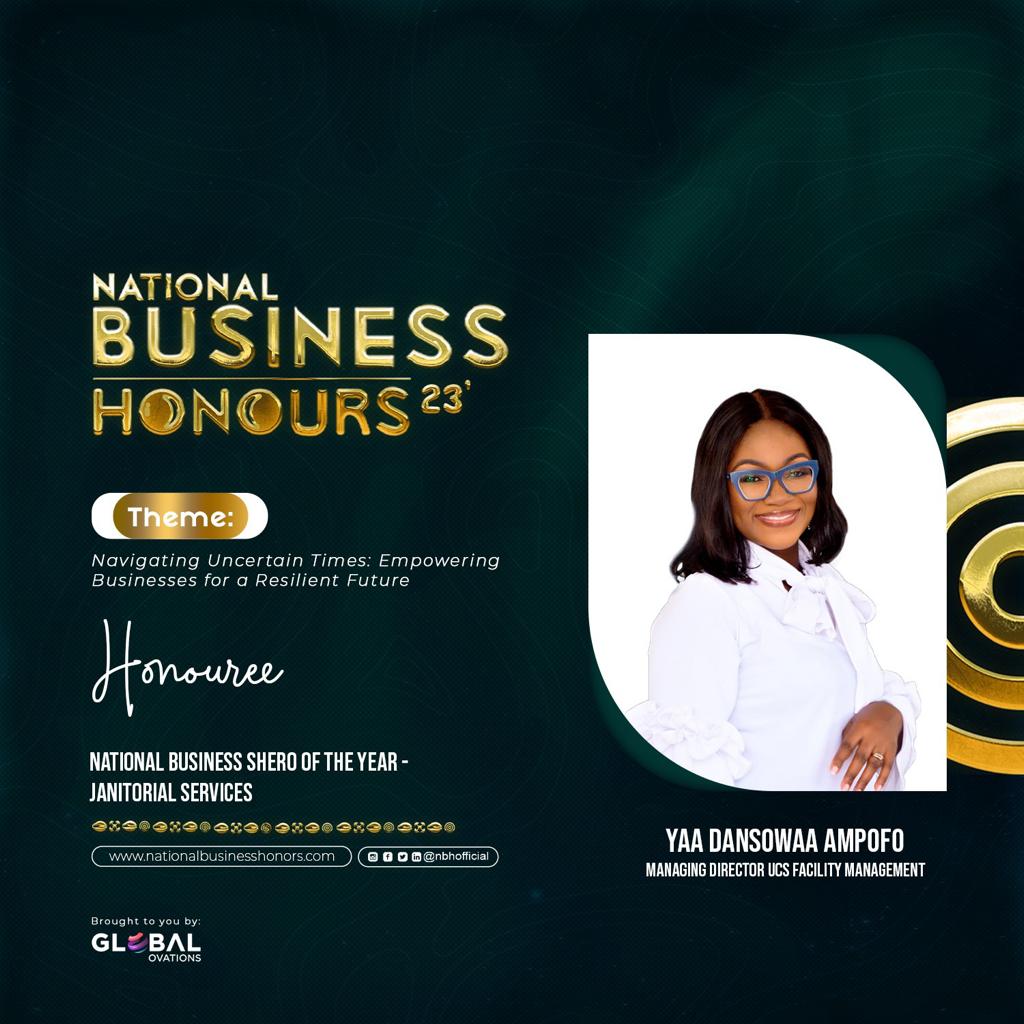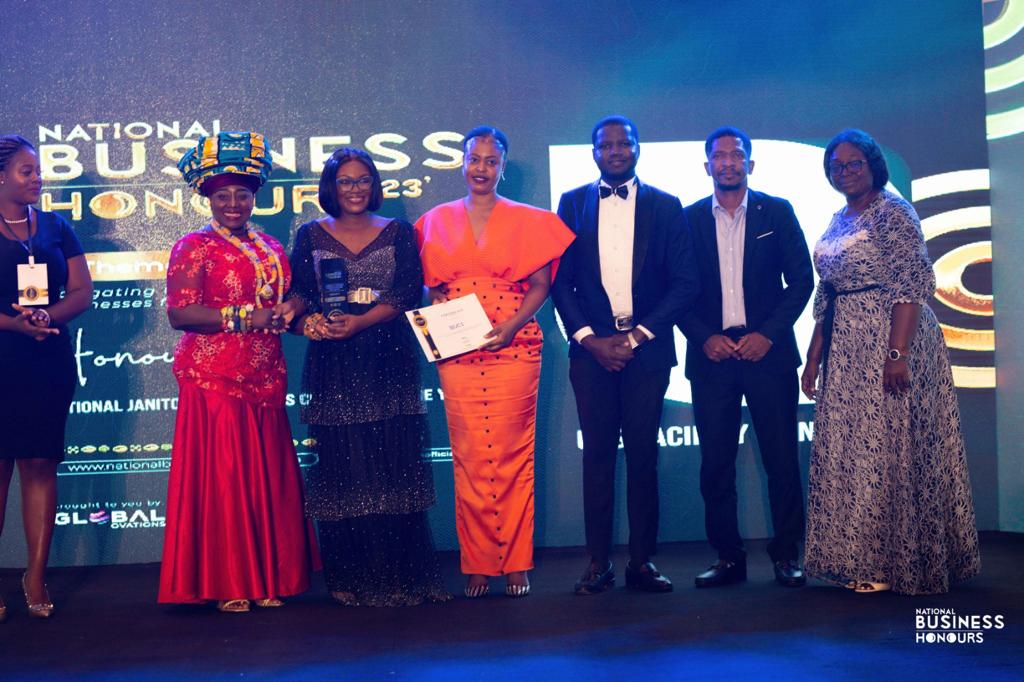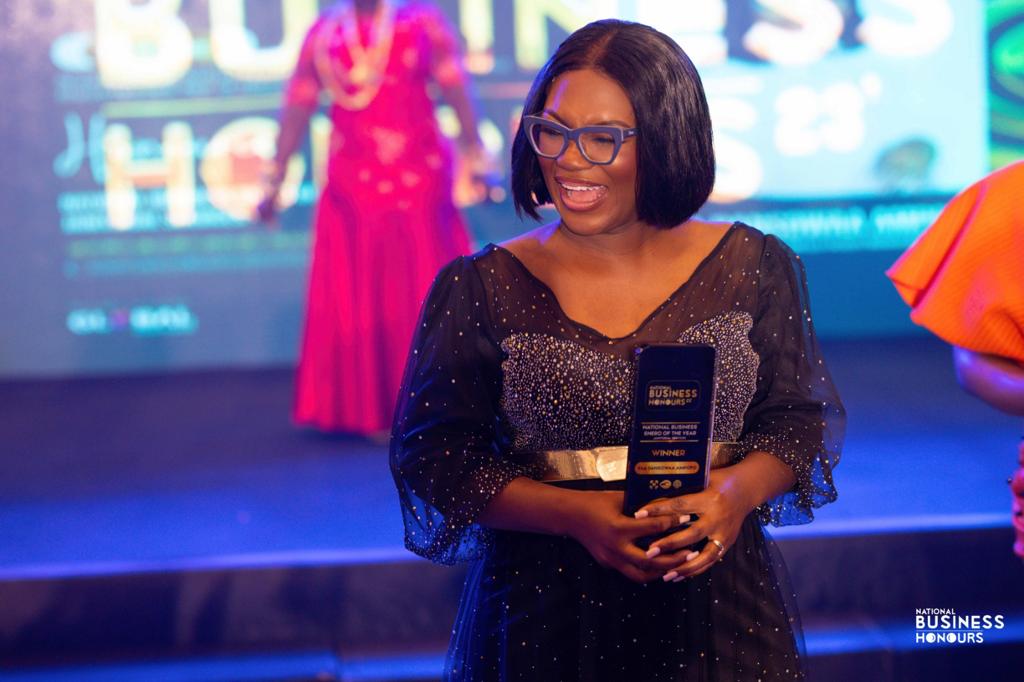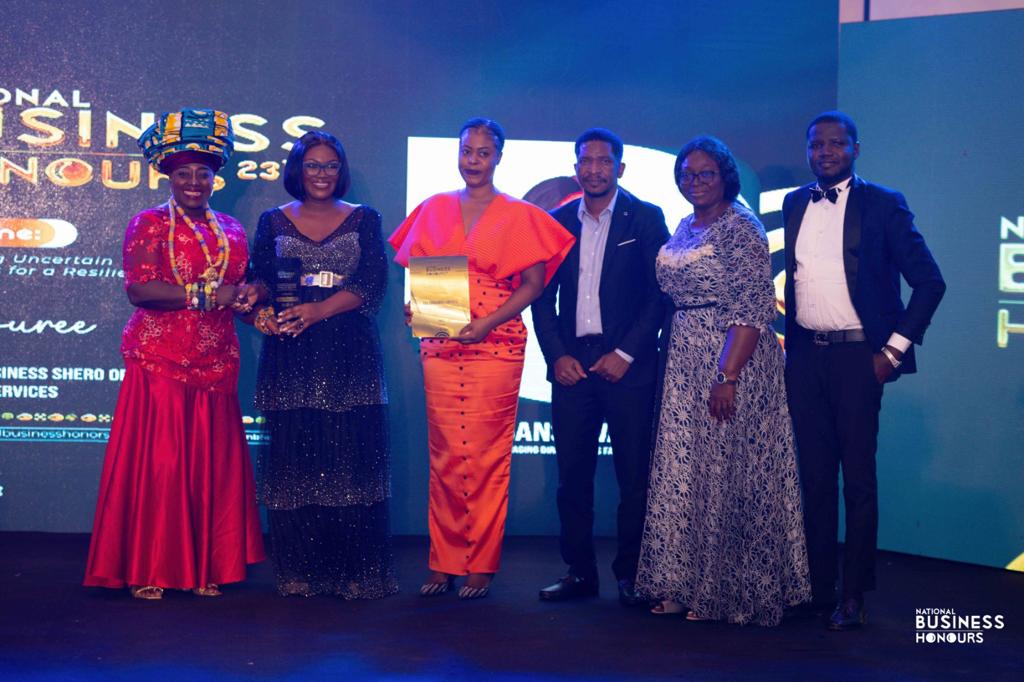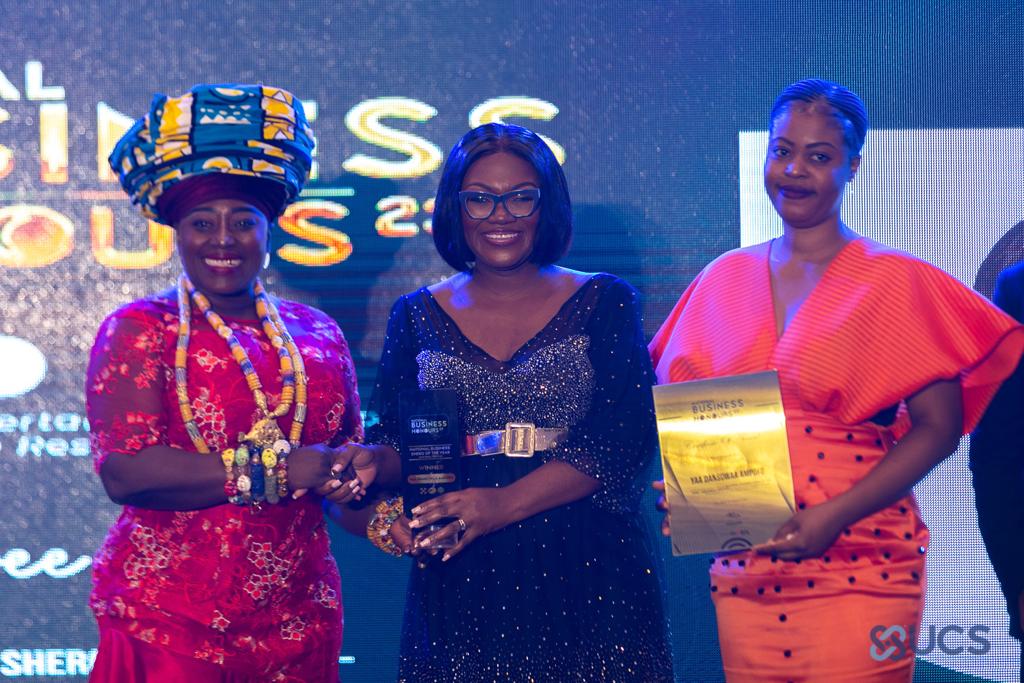 "They have been the backbone of the company and very supportive. Even in these challenging times, they are still working assiduously with excellence and I feel so excited to have such working staff" she observed.
The 3rd edition of the National Business Honours took place on Saturday, August 19th, 2023, at the La Palm Royal Beach Hotel, under the theme "Navigating uncertain Times; Empowering Businesses for a Resilient Future."
The National Business Honours seeks to recognize companies and individuals for their visionary leadership, trade skills, resilience, innovation towards business growth and sustainability, market development, and overall business competitiveness.
As a high-level public- private award, the National Business Honours provides a unique platform for government to deepen their strategic relationship with the business community, including CEOs, Board of Directors, and investors for national development.
The National Business Honours is a C-level, high-impact, economic empowerment, and leadership awards program developed by Global Ovations to champion business growth, economic empowerment, and job creation in Ghana. With the business community at heart and Ghana's future in mind, the National Business Honours is committed to promoting professionalism and high standard of operation among sector players across the country.
The National Business Honours is a climax to the National Business Week 2023. The National Business Week highlights the critical growth enablers that will ensure business continuity and drive momentum across all Industries in the future. It also provides an opportunity for commercial entities to exhibit their organizations, products and services.
UCS Facility Management Ghana Ltd, a member of the Jospong Group of Companies is a consolidation of four (4) other companies within the Jospong Group enclave ie. Zoom Janitorial, Zoom Cabin, Zoom Landscape and Beautification and UCS Security Services. Together they form UCS Facility Management. UCS had its training, knowledge transfer and skills from former partners, Campak Group; a legacy that lingers on. UCS has leveraged on the over 50 years' experience of Campak to become a leading professional Facility Management Company in Ghana.