These almost-naked ladies 'stole the show' at the famous 'All Black Party'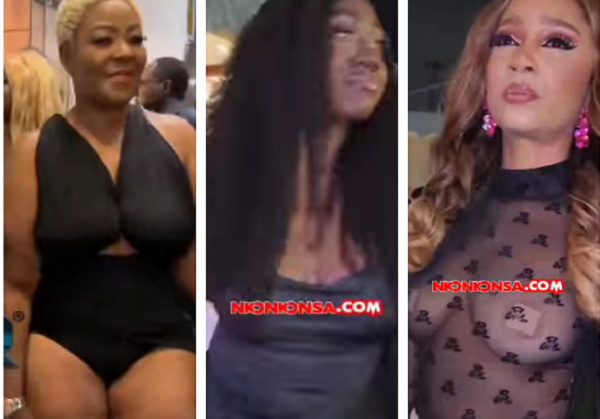 'Carousel' of photos and videos captured from the Ridge Condos' 'All Black Party', that took place in Kumasi saw some women in wild and racy outfits.
Pushing the boundaries and leaving nothing to the imagination of netizens, these patrons rocked outfits that caused a stir on the internet.
They rocked see-through mesh apparel and clothes that cut out their skin and exposed their private parts among others.
Such outfits were mostly worn by women with voluptuous and 'model-like' bodies and this stoked conversation on social media.
Some celebrities and Snapchat slay queens joined in the steeze as the likes of Hajia Bintu, Sister Derby, Funny Face's baby mama, Vanessa, popular transgender Ohemartin, and many others were also seen in outfits that blew the minds of fans.
Watch the posts below:
Source: www.ghanaweb.com