Theresa Kufuor tribute: Akufo-Addo orders all Ghana flags to fly at half mast till October 8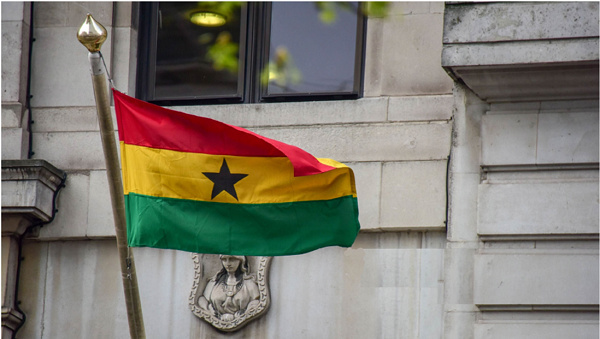 Government has formally reacted to the death of former First Lady, Theresa Kufuor, which incident took place on October 1, 2023.
According to an October 2 statement signed by the Minister of Information, Kojo Oppong Nkrumah, all flags across Ghana and its diplomatic missions are to fly at half mast in honour of the late First Lady.
The duration for this directive is between October 2 – 8, 2023.
"On the instructions of the President, Nana Addo dankwa Akufo-Addo, all flags across the nation and at Ghana's diplomatic missions shall fly at half-mast from Monday, October 2nd 2023 to Sunday, October 8th 2023.
"This is in tribute to former First Lady, Theresa Kufuor, who passed away on the 1st October 2023, the statement read in part.
It continued: "Mrs Kufuor, wife of former President John Agyekum Kufuor, lived a life of compassion, unwavering dedication, and selfless service to the people of Ghana.
"We extend our heartfelt condolences to President J. A. Kufuor and the family as we collectively mourn the loss of a remarkable woman who touched the hearts of many," the statement concluded.
In an earlier statement, President Akufo-Addo and the First Lady, Rebecca Akufo-Addo, expressed condolences to former President Kufuor and his family on the passing of Mrs Kufuor, aged 87.
The New Patriotic Party (NPP) also issued a condolence message and directed a half mast tribute to the former First Lady.
Source: www.ghanaweb.com