The Gospel music industry is very covetous – Piesie Esther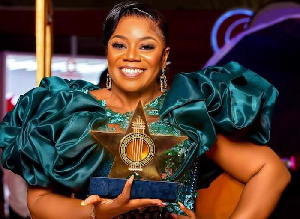 Renowned gospel artiste Piesie Esther has admitted that there is very little love among players in the Ghanaian gospel music industry.
Conveying her thoughts in an interview with Accra 100.5 FM, the Ghana Music Awards Europe (GMAE) 2023, Artiste of the Year winner admitted that contrary to her early perceptions, industry players rarely show any love to each other.
However, according to her, such behavior is normal in any business venture.
"At first, I used to think there was love in the industry, but now that I am inside, I have come to realise that there is no love. But what I have discovered is, that's the way it is in any business with a lot of people," she expressed.
She attributed it to the rivalry and competition among individuals. Adding that, most industry players smile and laugh with each other but are bitter rivals deep down.
Taking herself as an example, Piesie Esther stated that she had had to be jovial with certain people in public even though she felt no love for them.
"There are times where you see a fellow gospel colleague and just want to pass by the person because you feel nothing for that person. But you just have to greet and smile with that person," she said.
Piesie Esther however, admitted that many gospel artistes are hardworking, but there is little to no love to be found among them.
Source: www.ghanaweb.com