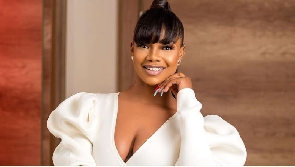 Natacha Akide better known by her stage name Tacha, a reality TV star, appears to have responded to a remark made by Bola Tinubu, the APC presidential candidate.
Remember when Tinubu advised Nigerians calling for a change in government to 'SHUT UP' and made a commotion on social media?
Tacha, a guest speaker at a recent symposium, appeared to respond to this by telling anyone making such claims to "respectively shut up."
The young people, according to her, have woken up and are determined to make their voices known. She emphasized that Nigerians regularly discuss the 2023 elections on social media, demonstrating their desire to bring about change in the nation.
Tacha made fun of Nigerian politicians who assert their love for the nation by claiming that none of them had children who had been left alone at home for more than eight months as a result of the ASUU strike.
The 27-year-old reality television star continued by saying that the call for change is widespread and will be evident during the 2023 election.
Tacha recently argued that no one should use the "respect" card during the election since no one can expect her to respect those who are attempting to endanger her life and the lives of her unborn children.
CLICK HERE TO DOWNLOAD PRESS RADIO MOBILE APP
Even though she treats the elderly with great respect and courtesy, she asserted that no one should expect respect from her in 2023, and that anyone acting unruly will receive a taste of their own medicine, regardless of their age.
Source: mynigeria.com