Reggie Zippy and his wife divorced after 15 years of marriage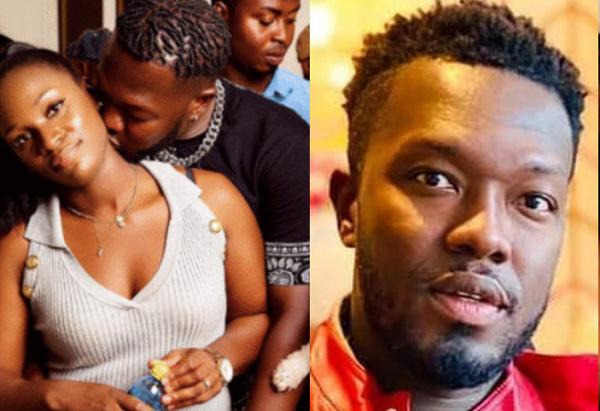 After 15 years of marriage, UK-based Ghanaian musician, Reggie Zippy, has parted ways with his wife, Edith Ward.
Reggie bitterly broke the news in a long Instagram post, where he ironically detailed how he is tired of not being appreciated enough, and being labeled an irresponsible father among others.
Although it is unclear what really led to the divorce, the content of his post seemed as though he has accepted his fate and the constant name-calling from his wife.
"I just want to keep this simple and straight to my point so kindly bear with me. As of Friday 11th, August 2023, at 12:00noon, I am no longer a married man after 15 years of being extremely irresponsible and wicked towards my children and their mother and I apologize to them for my unacceptable behavior as a very foolish father and husband, it was all my fault, I should have known better instead of caring for my children or family. going forward.
"Any woman you see me with is not a side-chick or mistress. I am now a single man who has the freedom and right to live my life and date any woman I want to, especially when she loves me and treats me with respect and gratitude for the little things in any beautiful relationship. After 15 years of being a very useless, selfish, arrogant, manipulative, abusive, gaslighting and heartless father of 3 beautiful children, I have finally accepted that I Reggie Halm am such a horrible human being who doesn't deserve to ever see or speak to his children because I am a very irresponsible man and father," parts of his post read.
Meanwhile, Reggie's post has since stirred massive concern from friends, colleagues, and fans across the showbiz industry.
His followers received the news with shock considering the fact that he usually paints a 'perfect picture' of his family on social media.
Others have also trooped into the comment section to console and sympathize with him.
It can be recalled that exactly two years ago, in August 2021, Reggie Zippy took to social media to announce the death of his mother.
In a couple of viral videos, the singer was captured in an inconsolable state at the funeral which took place on November 13, 2021.
Read the post below:
Source: www.ghanaweb.com