Randy Abbey responds to questions about whether he will accept an appointment from Mahama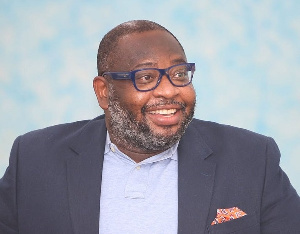 Prominent broadcaster Dr Randy Abbey recently shared his thoughts on the possibility of accepting an appointment from former President John Dramani Mahama, should he emerge victorious in the 2024 election.
As Ghana's political landscape continues to evolve, this inquiry into potential appointments within a prospective Mahama administration has captured the public's attention, and Dr Abbey's response provides insight into his position.
In response to a question posed by Blakk Rasta, Dr Randy Abbey emphasized his approach to decision-making, stating that he would assess the circumstances surrounding any potential appointment.
He said "You know, I would always take decisions on the basis of the circumstances. John has had his time, so I'm not a fortune teller. I'm not gifted with prophecy. And so I'm not able to deal with these things. But at any point in time when any of these things come up, I obviously would have to think deeply about them. I have to analyze them. I have to look at what the situation is. I have to look at my personal capabilities. I have to consider whether it is an environment conducive enough for me to serve and multicore those things, decide whether it's worth pursuing."
Regarding the possibility of accepting an appointment under the current Akufo-Addo government, Dr Abbey indicated that it was now too late for such a consideration, emphasizing that the ruling NPP party had already presented a roster of capable individuals for the task at hand.
"It's too late," Dr Abbey noted, with Blakk Rasta interjecting to ask whether an earlier opportunity would have been accepted.
In response, Dr Randy Abbey reiterated his commitment to evaluating circumstances, stressing that it was no longer a relevant scenario.
" I would have taken that decision based on circumstance circumstances, but it's too late and, and I think that, as far as the government is concerned, I mean, they believe that they have the men more than enough men to do the work. So I'm not sure that anybody would even think of that," he said.
Source: www.ghanaweb.com