Over 5,000 houses earmarked for demolition at Millennium City; check them out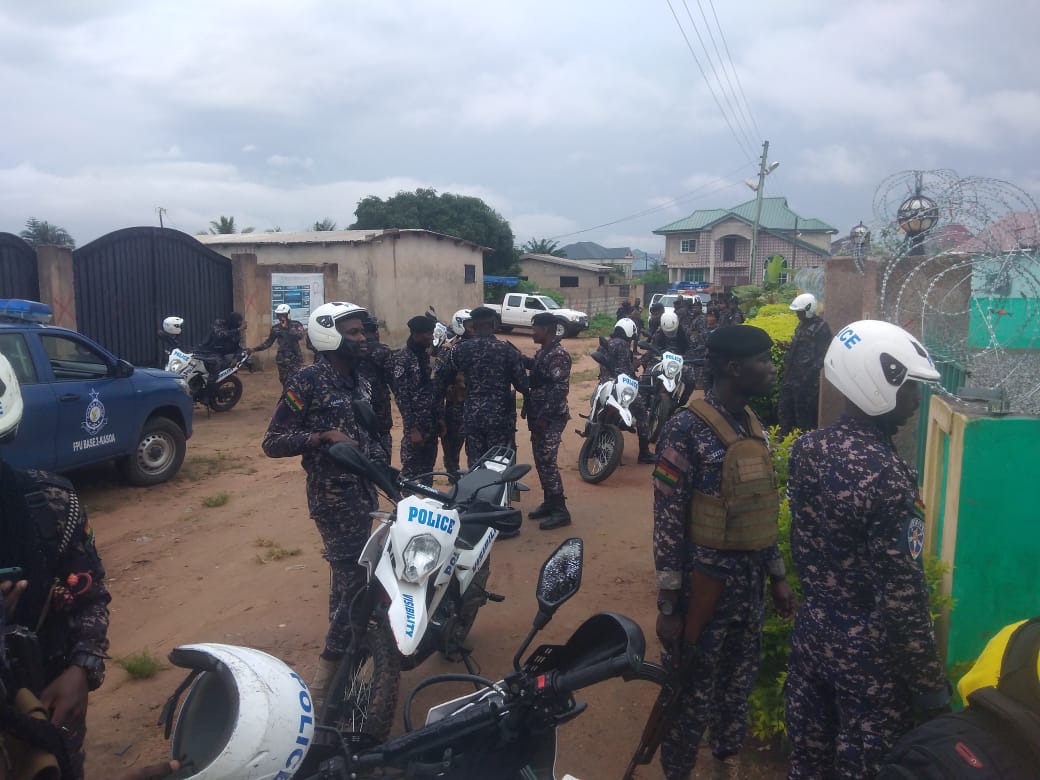 Over 5,000 houses within the Millennium City area of the Central region are facing imminent demolition due to encroachment activities.
The developer of the area has initiated the first phase of the demolition process, which involves marking the affected housing units for future removal.
Led by a team of over 100 police officers from the Central East Police Command, the developer has begun the process of earmarking the housing units for demolition.
Each marked unit now bears inscriptions signifying impending removal, with the police overseeing the operation to ensure a smooth process.
The developer, 21st-century Construction Limited, disclosed that they have secured a court order from the Ofaakor District Court to deal with encroachment activities within its enclave and lament how encroachment activities are affecting its operations.
"If you have seen Police men going round in Millennium City, it is by the order of the court. People are trying to destroy our estate. Most of whom are foreigners and because of small small money they are giving us troubles.
"Our clients are unable to develop their land when they buy from us. They keep saying I don't have any land in Millennium City but I am daring them to come forward with documents. We went to Ofaakor Circuit Court to take a court order to move the encroachers from our land.
"Those whose houses have been earmarked must know that this is the first phase of the exercise, the second phase will be the demolition stage. They must either come forward for renegotiation of face demolition," Kofi Asthma the developer at Millennium said.
The construction company also bemoaned the impact of landguard activities in the area.
"The issue of landguard is disturbing the peace of the people of Millennium City. They demand digging fees, threatening the lives of developers, and making life unbearable for developers," Kofi Asthma added.