The family of South African rapper, Kiernan 'AKA' Forbes has announced Friday and Saturday, February 17 and 18th respectively for his memorial and funeral.
AKA was shot and killed after partying with his friends at a restaurant in Durban to mark his 35th birthday.
He will be laid to rest exactly a week on at a private provincial home.
His memorial will precede on Friday at the Sandton Convention Centre for all to celebrate his life and legacy.
To honor the man who impacted through his gift of music, the family has made arrangements for his memorial to be opened to the public and streamed online.
In this time of grief, the family has appealed for compassion, space and time to congregate to take further decisions on his demise.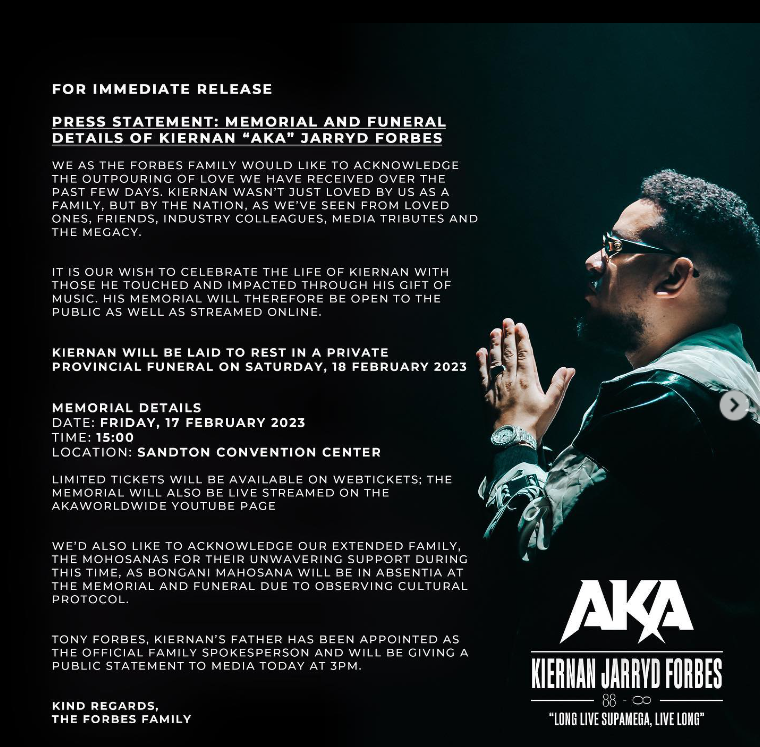 Source: Adomonline.com