Menzgold customers seek Mahama's intervention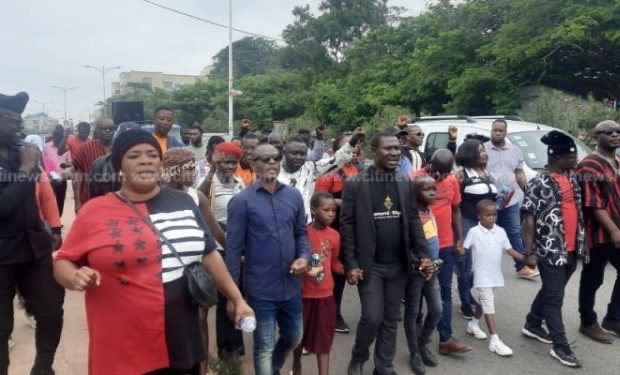 Former President John Dramani Mahama has been approached by a group of customers who invested in the now-defunct Menzgold Company Limited, seeking his assistance in recovering their funds that have been locked up in the illicit gold dealership and investment company.
Since the company was shut down in 2018, these customers have been suffering, with some experiencing financial distress, blindness, and mental health issues. There have also been deaths reported.
The customers are now urging the former president to lead their efforts in seeking a bailout from the state to alleviate their dire circumstances.
During a meeting with Mr Mahama at his Cantonments office on Friday, September 29, 2023, Fred Forson, the leader, and spokesperson for the group, emotionally appealed to the former president, emphasising the urgency of their situation and their desperate need for state intervention.
"We believe that when your Excellency adds your voice, it will help.
"Where we are now, we need a bailout from the state, so we humbly call on you to lead us in calling on the state to give us a bailout plan. Because life is very, very unbearable for us," he expressed.
Mr Forson also highlighted the group's persistent efforts over the years to seek justice and recover their investments, stressing that they had pushed for legal action that led to the case being moved from a lower court to the High Court.
President Mahama, on his part expressed his condolences to the victims and acknowledged the unfortunate nature of the incident, attributing the success of such fraudulent schemes to weak government regulatory oversight.
He questioned why the government had not yet taken control of Menzgold's accounts, seized the company's assets, and auctioned them to partially compensate the affected customers.
In response to the customers' plea, President Mahama pledged to support their cause and raise awareness about their plight. He called on the government to provide transparency regarding its efforts to alleviate the situation.
The Menzgold customers are hopeful that with the former president's support, they can recover their funds and begin to rebuild their lives after enduring significant losses.
Source: classfmonline.com