Meet Randy Abbey's father who fought in World War 2 and was a victim of 1981 revolution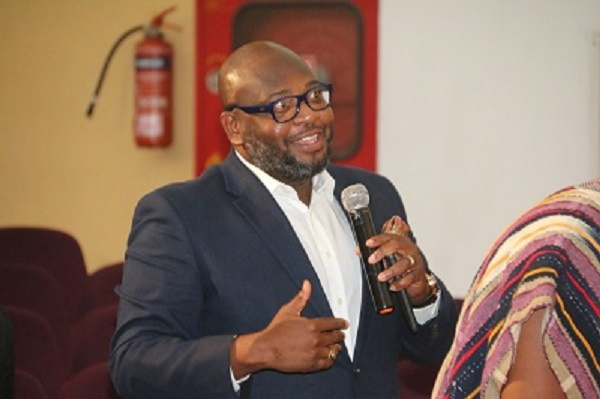 In a candid and revealing interview, prominent broadcaster Dr. Randy Abbey shared poignant insights into his family's history, shedding light on his father's remarkable journey a veteran of World War II and the events of 1982 when he was arrested by soldiers during the era of former President Jerry Rawlings' leadership.
"My father passed on 11 years ago—Samuel Laryea Quarshie Abbey. He was the managing director of state farms. And in 1982, he became a victim of the Revolution," Randy Abbey disclosed during the interview with Blakk Rasta.
Dr Abbey's s father, Samuel Laryea Quarshie Abbey, had a remarkable early life, having been drafted into the army at the age of 16 during World War II.
"After the war, they were then, you know, decommissioned, so to speak. So, for those who know me, they know that all my father's activities, I hold them at the VAG clubhouse. It was after his military service and everything that he decided to go back to school. When he went to KNUST, he already had my eldest brother; he was a family man even before he attended KNUST.
"He pursued quite a number of postgraduate studies in the States, you know, and so he started from a clerical rank and rose to become a managing director. We were living at Akuko photo; it's no longer there. That's where we were living until 1982 when he was arrested."
However, in 1982, during the turbulent era of Jerry Rawlings' leadership, Samuel Laryea Quarshie Abbey was arrested, marking a challenging period for the Abbey family.
The reasons behind his arrest were rooted in workplace issues and the complex political climate of the time. Dr Randy Abbey, who was relatively young at the time of his father's arrest, admitted that he didn't fully grasp the gravity of the situation.
His father, perhaps trying to shield him from the complexities of the events, never discussed the details of his arrest with him. Instead, Dr Abbey spent most of his formative years with his maternal family.
It was only later, as Dr Randy embarked on a career in the media, that his father chose to share his experiences and the documentation related to his arrest.
"Well, I think that it had to do with workplace issues. You know, that was when you had a lot of cadres and revolutionaries who had also formed workplace groups. And so, I think they thought that he perhaps was anti-revolutionary or something, you know, and there were really a lot of issues at that time, which led to the arrest."
Samuel Laryea Quarshie Abbey's appearance before the National Reconciliation Commission (NRC) was a significant moment.
Randy was supposed to accompany him, but due to a scheduling mix-up, he was unable to attend. However, his presence was acknowledged during the reporting of the event.
"So in fact, when he was going before the NRC, I was supposed to go with him. Then he had the dates mixed up. So he gave me the wrong date when he realized that it was already that date. I was already on Metro TV. Oh, you know, and so I couldn't go with him. But when they were reporting it, my friend, Kwaku Baako, when they reported his appearance, they made sure to mention that he is Randy Metro TV's father. That's the beauty of it." he added.
Source: www.ghanaweb.com