Mason jailed 15 years for defiling, impregnating a class six pupil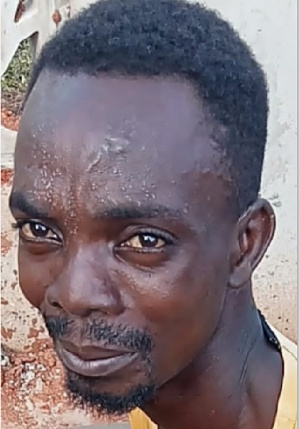 The Circuit Court at Odumase-Krobo in the Eastern Region on Wednesday, October 4, 2023, sentenced a 23-year-old mason to fifteen years imprisonment for defiling a 15-year-old girl at Odumase-Krobo.
Tettey Stephen is said to have defiled the class six pupil multiple times during a year-long amorous relationship he engaged the teenager in since 2022.
Charged with defilement, Stephen pleaded guilty to the offense contrary to section 101 of the Criminal Act 1960 (ACT 29) as amended by Section 1 of Act 554.
The court presided over by Relieving Judge H/H Arit Nsemo convicted and sentenced Stephen on his plea.
Detective Chief Inspector, Dan Apedo told the court that the complainant was the mother of the victim while the accused person, now convict, also resided in the same neighbourhood as the victim and her mother.
The prosecution said sometime in 2022, the victim's mother noticed that Stephen had been going out with the victim, and upon interrogation, her daughter confessed that the convict had been engaging in sexual intercourse with her.
Based on this, the mother went to the house of the convict to warn him to end any amorous relationship with her daughter since she was underage but he disregarded the warning and continued his amorous affair with the girl.
The victim got pregnant in the course of the relationship, two months before she
turned 16.
The complainant therefore confronted Stephen to take up responsibility for the pregnancy but he denied it and insulted her.
Based on the convict's response, the case was reported to the police where Stephen admitted in his caution statement after his arrest, that the victim was his fiancée.
He was subsequently charged with defilement and arraigned.
Source: www.ghanaweb.com