Ambulances to be banned from carrying corpses – Mortuaries and Funeral Facilities Agency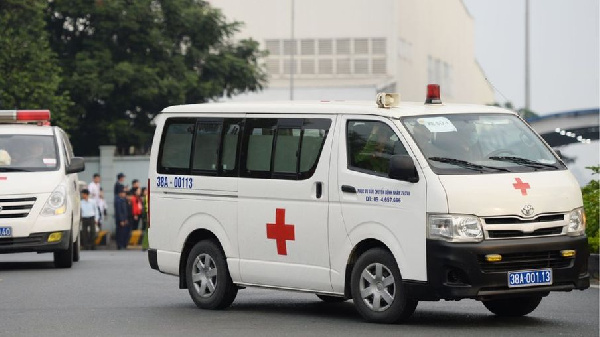 The Chief Executive Officer of the Mortuaries and Funeral Facilities Agency, Dr. Yaw Twerefuor has disclosed that ambulances will soon be banned from conveying corpses in the country.
In Ghana, it is very common to see an ambulance carrying a corpse from the mortuary for burial. There are also instances where taxis or minibuses are used to carry a corpse.
But Dr. Yaw Twerefuor has stressed that such practice is wrong as that's not the function of an ambulance and further urged such drivers to stop it.
"Very soon we'll come out with a policy that will ensure that not any vehicle will be allowed to convey a corpse, we'll license hearse for such operations. Let me stress on this issue, those vehicles that have the inscription "Ambulance" that conveys corpse will be outlawed soon. Ambulances are supposed to carry a living person battling to survive, once the person dies, an ambulance should not be used to carry him or her, it must be a hearse. The law that governs the operation of ambulances is also different. Hearse is used to carry corpse, so if you have a hearse and you've inscribed Ambulance on the vehicle, you'll have questions to answer," Dr. Yaw Twerefuor told Host Bonohene Baffuor Awuah on Ghana Kasa show on Kasapa 102.5. FM/Agoo TV.
He added: "If it's a hearse and you have strobe lights fixed on the vehicle with blurring sirens, you'll also have questions to answer. We'll be coming out with a policy where all the hearse in Ghana will be licensed to govern their operations such that one cannot give a corpse to an unlicensed hearse."
Source: kasapafmonline.com