Man Utd striker Marcus Rashford involved in accident after Burnley match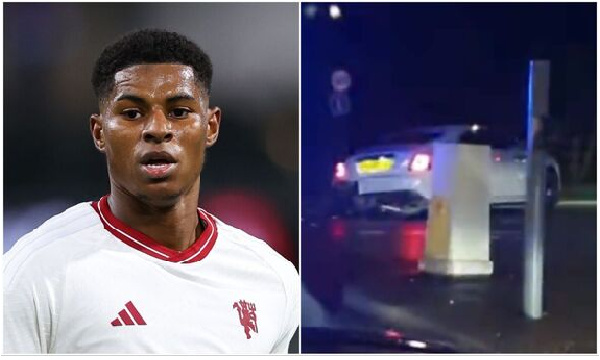 Manchester United striker Marcus Rashford was involved in a car accident after his team's game against Burnley on Saturday, September 23.
The incident occurred shortly after Rashford had left Manchester United's Carrington training base in his Rolls-Royce, which is valued at £700,000.
Earlier, Rashford and his teammates had returned to Carrington from their match at Turf Moor on a team coach.
Footage from the scene showed Rashford's car with significant damage, and a traffic pole on a nearby traffic island had been knocked over.
Despite the crash, Rashford reportedly suffered no serious injuries but was understandably shaken up, according to a source cited by The Sun.
Police officers responded to the scene at Carrington Spur, but no arrests were made, and no ambulances were required.
Bruno Fernandes, Man Utd's captain was around when the accident and stopped to offer assistance.
Rashford had played a crucial role in Manchester United's victory over Burnley, with Bruno Fernandes scoring the only goal of the match.
Source: www.ghanaweb.com