LilWin captured grinding and jumping on a dancer during performance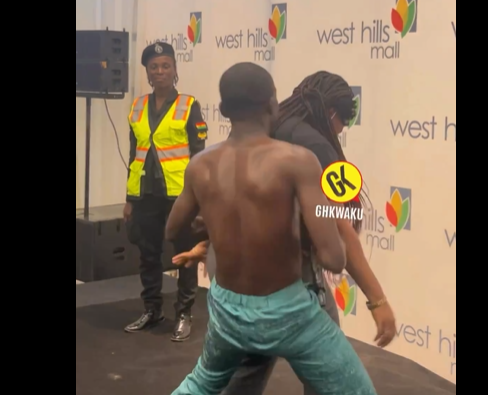 Actor, musician, and politician Kojo Nkansah Lil Win has been sighted in a video that caused a stir on social media.
LilWin was having a performance at his "Celebrity Shopping Spree with LilWin" event held at the West Hills Mall on September 9 when he was joined onstage by a fan for an impromptu dance.
In the video that went viral on social media, LilWin was seen dancing with the fan, holding her waist, and even jumping onto her back as they grooved to his songs. The lively performance delighted the audience, but it also sparked a flurry of comments from concerned fans.
Many expressed concerns about how LilWin's wife might react to his on-stage behavior. Others noted his sudden transformation from being well-dressed to shirtless and partying vigorously with fans.
While LilWin's performances are known for their high-energy and entertainment value, this particular act seemed to have raised eyebrows and sparked discussions among his fans and followers.
"I saw this man looking well dressed, not long, who tore the chain.", one user asked, "Awwwwwn Lil Win ho ay3 f3w paaa oo." another user posted. "Na where is his wife arh." – ohemaaserwaa19", one asked.
View the video below.
Source: www.ghanaweb.com