Leshure drops new Afrobeat single 'Dzigbordi'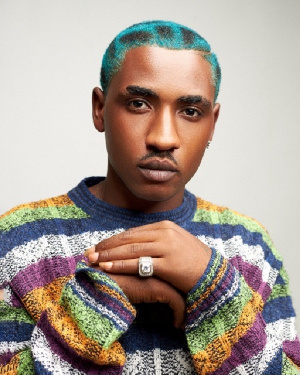 Leshure, a 22-year-old rising Afrobeat sensation, has released his latest single, 'Dzigbordi'.
The song is about a beautiful love letter to a girl called Dzigbordi, taking the listener on a musical story about a "baecation" filled with unforgettable moments.
The track is described by the producer, Oboisky as being a perfect blend of Afro drum kits, emo piano, choir harmonies, and mesmerizing lead guitars. Leshure's artistry shines through as he weaves these elements together, creating a musical experience that's as smooth as it is a vibe.
Leshure's talent and dedication have not gone unnoticed.
In a testament to his rising star status, he emerged as the chosen artist in an online competition hosted by none other than the talented Gyakie and her label, Flip The Music.
Participants were challenged to share a song of their choice, and Leshure's submission stood out as a testament to his musical prowess.
Fans can look forward to a visual spectacle that perfectly complements the magic of 'Dzigbordi'.
Leshure is gradually on the rise, building and making a name for himself as a versatile singer, performer, and accomplished songwriter. Known for his ability to craft sweet, melodious Afrobeat tunes, he's captured the hearts of a growing number of music lovers with his compositions.
Source: Yaw Boadu-Ayeboafoh