Lebanon bans 'Barbie' movie for 'promoting homosexuality'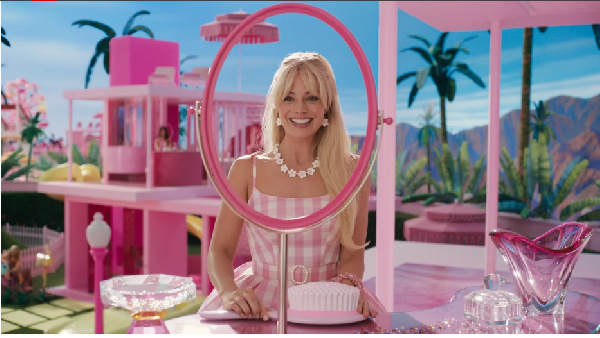 Authorities in Lebanon moved to ban the "Barbie" movie from cinemas on Wednesday, saying it promotes homosexuality and violates the nation's values.
Culture Minister Mohammad Mortada banned the film from cinemas after delaying its release date to late August, saying it contradicts the "moral and religious values as well as the principles of Lebanon," state-run media reported Wednesday.
The minister said the movie also "promotes sexual deviance and transsexuality," by Lebanese state-run media on Wednesday. "Sexual deviance" is a term commonly used in the Middle East to refer to homosexuals.
The ban comes amid heightened anti-LGBTQ rhetoric by some politicians and government officials in Lebanon and the wider Middle East.
Hassan Nasrallah, the leader of Lebanon's Shiite Islamist Hezbollah movement, launched a tirade against homosexuals in late July during a speech marking Ashura, which commemorates the killing of the Hussain bin Ali, Prophet Mohammed's grandson, in the 7th century.
He referred to homosexuality as "sexual perversion" and identified same-sex relations as a "threat" to Lebanon.
Days earlier, Nasrallah threatened the LGBTQ community in a video message, encouraging the use of derogatory terms and for them to be punished.
LGBTQ people have reported online harassment and death threats following the speech, Human Rights Watch said in a report.
Lebanon was once considered one of the most socially liberal countries in the Middle East, but the government has been cracking down on LGBTQ events.
Kuwait also moved to ban the "Barbie" movie, claiming it carries "ideas that encourage unacceptable behavior and a message that distorts the prevailing values of society," according to state-run KUNA news agency.
Anti-LGBTQ sentiment is also on the rise in Iraq, where the state media regulator on Tuesday issued a media ban of the words "homosexuality" and "gender," requiring it to be replaced with "sexual deviance." The censorship is in effect for all media outlets, phone and internet companies. There was no penalty set for breaking the rule but a fine was alluded to.
Rainbow flags have been burned in recent protests by Shiite Muslim groups in Iraq in opposition to the Quran burnings in Denmark and Sweden.
"Barbie" blew past box-office expectations, hitting $1 billion in box office revenues three weeks since its release.
The movie was also banned in Vietnam in early July, over a map depicting China's claim to the South China sea.
WATCH Our latest Episode with Kennedy Agyapong in South Africa below:
Source: aljazeera.com