Latest video of Okomfo Kwadee sparks concerns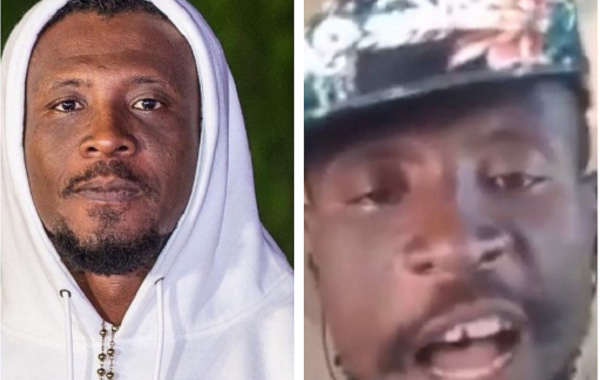 It appears Okomfo Kwadee's mental condition has relapsed, as the latest video of him making rounds on the internet has triggered such a narrative.
The Ghanaian musician went live on Instagram and interacted with his fans but was captured in an unkempt and strange look, a situation, which has stirred numerous concerns online.
There have been constant reports of the 'Ofie Nipa' hitmaker battling mental challenges and having some relapses in recent times.
In 2021, he was said to have been released from the rehabilitation center and was even spotted on social media cruising in town with a lady believed to be his girlfriend.
He also shared plans to release a couple of 'come-back' songs after being away from the music scene for a while.
But the latest video of him in an uncompleted building, looking unwell has 'bugged' the minds of fans online.
They have expressed worry while weighing possible causes of his re-occurring mental crises.
"The way I love his music, Not long ago he was fine, I'm sad," A worried netizen wrote.
"Tears in eyes, what a great fall!.. It's still not over once you've life, we pray restoration," said another.
Others are calling on the music industry stakeholders to help him secure 'gigs' as his situation could be a result of financial constraints and frustration.
"This guy would have been better if our legendary musicians pulled him close when they organized events, Lack of cash alone can make u look like u having mental issues. You can see from most of his current videos that he still got it 2 or 3 shows p3 and this man will look very normal. #myhumbleopinion," another wrote.
See the post below:
Source: www.ghanaweb.com