I used my money to campaign for you'– Big Akwes cries on live TV over Akufo-Addo's unfulfilled promises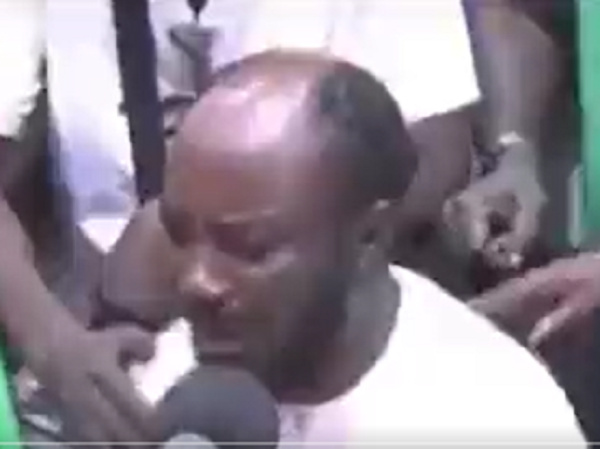 Kumawood actor Big Akwes has shed tears during a live television program, claiming that President Nana Addo Dankwa Akufo-Addo has failed to fulfill promises made to the Kumawood actors who campaigned for him.
Expressing his disappointment, Big Akwes revealed that he personally contributed financially to support the NPP party's campaign.
During his emotional interview in the studios of TVXYZ over the weekend, Big Akwes stated, "All of us are aware that we voted for our president Nana Akufo-Addo for him to come and help us (amid tears) … In 2016, we provided for them in Kumasi, and myself, Big Akwes, gave out my money to support the NPP.
"So, if he can give us sweet words and, at the end of the day, he will do this to us, our president Nana Akufo-Addo, what we are telling him is that the same hands we used to vote for him, the same hands will decide this time."
The actor's emotional outpouring has drawn attention to the alleged unfulfilled promises made by President Akufo-Addo to the Kumawood actors.
Meanwhile, some Kumawood actors have come out in support of the opposition National Democratic Congress (NDC) ahead of the 2024 general elections.
Dubbing themselves "Artists for the NDC," the Kumawood members have shown resilience and determination to support John Dramani Mahama and the NDC in their bid to rescue Ghana from what they perceive as a struggling NPP government led by President Akufo-Addo and Vice President Dr. Mahamadu Bawumia.
Source: www.ghanaweb.com