How Ghana and Nigeria voted in the 2023 Ballon d'Or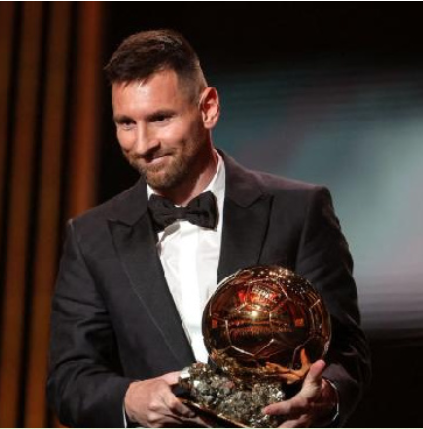 France Football, organizers of the Ballon d'Or Award ceremony have released the full voting list for the 2023 Ballon d'Or ceremony that saw Lionel Messi emerge as the winner.
A jury of 100 journalists from different countries were appointed to vote on the 30 shortlisted players.
For Ghana, TV3 network's Michael Oti Adjei voted while Samm Audu of scorenigeria voted for Nigeria.
The journalists are picked based on FIFA's rankings, meaning one journalist from each of the top 100 ranked nations gets a vote.
According to the voting pattern, each journalist chooses their top five players, with the first earning six points, the second earning four, the third earning three, the fourth earning two, and the fifth earning one.
The three players to receive the highest points make the top three shortlist with the highest among the three winning the award.
Oti Adjei voted for Erling Haaland, Messi, Kylian Mbappe, Kevin De Bruyne, and Victor Osimhen as his top five. Whereas Audu voted for Messi, Haaland, Mbappe, Osimhen, and Jude Bellingham.
Messi came top from the total accumulated votes receiving 462 points and beating Haaland who came second with 357 points.
Lionel Messi clinched what is his 8th award and extended his lead as the player with the most Ballon d'Or awards, three more than Cristiano Ronaldo.