How Adwoa Safo lost a baby during childbirth and her first son nearly became a cripple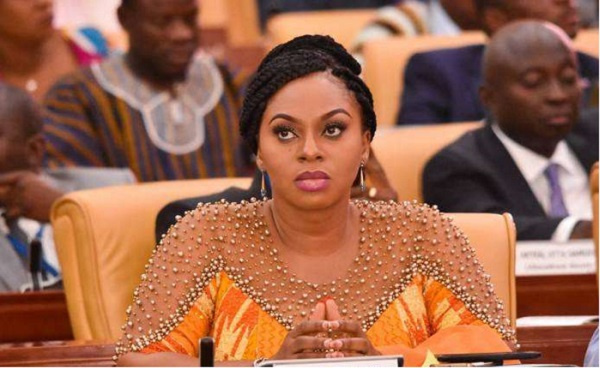 Seth Osei Kissi, Chief of Staff for Dome-Kwabenya Member of Parliament, lawyer Sarah Adwo Safo, has revealed that the lawmaker was absent from work for an extended period of time due to circumstances beyond her control.
Speaking to Nyankonton Mu Nsem on Rainbow Radio 87.5Fm, he said the MP had traveled to go and deliver because she was due for delivery but unfortunately, she lost the baby.
As if that wasn't enough, the MP received word that her first son was ill and on the verge of losing his ability to walk.
These two incidents, he said, traumatised the MP, and she had to leave for a longer period of time to deal with them.
He told the news team that the viral video of the MP singing came after the doctor attending to her son called to tell him that surgery on the son had been successful and that he would be able to walk.
He revealed this after confirming that the MP would run for reelection in the NPP's parliamentary primaries.
According to him, the MP was forced to reveal these details because constituents continued to demand answers for her prolonged absence.
"The MP's absence was not intentional," he said. She was pregnant and due to give birth, so she travelled to give birth, but she, unfortunately, lost the child during childbirth. During the same period, the first son became ill and nearly lost his ability to walk. The two stories were devastating, but she remained steadfast and strong throughout. These were the reasons she was gone for so long. She had no plans to leave the district or her job for that long. Her absence was due to the circumstances of the time."
Meanwhile, he has revealed that the MP has met with the youth and women organisers in the constituencies and that she will soon meet with the organisers, secretaries, and leaders in the constituency to inform them that she will run again.
He claimed that her meetings so far have been positive and that the delegates have declared a 'No Adwoa Safo, No Vote' campaign.
Source: rainbowradioonline.com