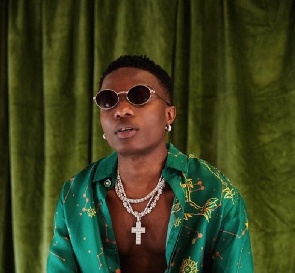 Ayodeji Ibrahim Balogun who is popularly known as Wizkid is arguably one of Nigeria's biggest acts.
Born July 16, 1990, Wizkid released his first album with the Glorious 5 (a group he formed at age 11) and it sold 10,000 copies.
He had his first ever recording with OJB Jezreel at 11 and at the age of 15, he was writing his songs under the tutelage of Naeto C.
He released his first solo album in 2011 with E.M.E titled, 'Superstar' and from then on, it was only a matter of time before he became a superstar.
Wizkid is the first African artist to bag seven Billboard nominations and the first Nigerian superstar to win three Billboard awards.
He is also the first afro-pop artiste to appear in the Guinness Book of World Records.
The father of three has done well in changing the status quo and making the country proud with his ability to sell out iconic venues for concerts.
Here's a list of Wizkid's greatest achievements:
1. First African Artiste to bag seven Billboard Nominations
He has bagged nominations for Top Hot 100 Song, Top Selling Song, Top Radio Song, Top Streaming Song (Audio), Top Collaboration, Top R&B Song, and Top R&B Collaboration.
2. Youngest African Artiste to get a Grammy nomination
Wizkid is also the youngest African artist to get nominated for a Grammy award courtesy of Drake's 2016 album "Views".
3. Itunes World Chart record
Wizkid is the only Nigerian musician who not only made the number one spot on the iTunes World Chart but maintained that top spot for more than one week courtesy of "One Dance"
4. First African act to perform/sell out Royal Albert Hall in London
Wizkid is the first African to not only perform but also sell out London's most iconic venue, Royal Albert Hall as Headliner, joining musicians like Beatles, Adele, Elton.
He sold out the venue in less than 72 hours and had a stellar performance.
5. Nigerian artiste with the most award nominations in Nigeria
As of 2022, Wizkid has received a total of 135 awards from 165 nominations.
6. First Nigerian to win three Billboard Music Awards
Wizkid's hit collaboration "One Dance" with Drake & Kyla last year earned him all the awards
7. The first Nigerian to win an ASCAP Award
Wizkid is also the first Nigerian (if not African), to bag an international award from The American Society of Composers, Authors and Publishers (ASCAP).
The award was given to Wizkid in recognition of his role in the writing of Drake's chart-topping hit single "One Dance".
8. Wizkid is the first Afro-Pop artiste to appear in the Guinness World Records
Wizkid is really the first Afro-pop artiste to appear in the Guinness Book of World Records. This is a result of his contribution to Drake's smash hit, 'One Dance', which topped several charts worldwide.
Although the song is technically Drake's single, Wizkid has songwriting credits for the One Dance which has the Guinness World Record as the most played song on Spotify with over 1 billion streams.
9. Forbes named him the highest-earning African artiste.
10. Vogue magazine called him "the hottest African pop star in the world.
CLICK HERE TO DOWNLOAD PRESS RADIO MOBILE APP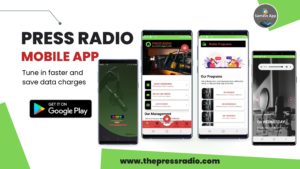 11. His hit single collaboration with Beyonce titled "Brown skin girl" bagged him an NAACP image award, making him the first Nigerian to do so.
Source: mynigeria.com