FULL TEXT: Sam Jonah's speech at Pharmaceutical Society Conference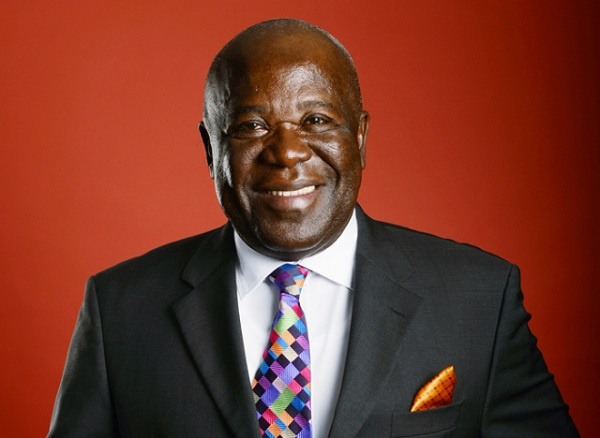 The President and Executives of the Pharmaceutical Society of Ghana, members of the society, distinguished invited guests, ladies and gentlemen, it is my honour to be invited as the guest speaker for today's occasion marking the 2023 annual general conference of the Pharmaceutical Society of Ghana (PSG).
The theme for this year's conference "Pharmacist for National Development" is apt, judicious and timely, given the circumstances in which our beloved nation Ghana has found itself in the last 3 decades under the fourth republic.
There are two parts of today's theme that I would like us to unpack in order to properly understand the role that pharmacists, both as individuals and as a society, should play in national development.
The first is "pharmacist", the second is "national development". Standing in front of professional pharmacists, I will not attempt to define who a pharmacist is. I do know, however, the pharmacist's place in society; the lawful provision of medicines and medical advice to cure present illnesses and to prevent future ones.
You help keep the nation alive and well, helping customers by compounding or dispensing prescription medication, providing information on medicine to healthcare professionals, monitoring customers' drug therapies to avoid interactions with other medications, and providing pharmaceutical expertise to customers on the safe use of medications.
Pharmacists take note of the human anatomy ensuring that the interactions between medication and the body heal us of our afflictions. Your work is difficult because it deals with various complicated systems of the body, much like the roads and highways, backstreets and alleyways in a city functioning together to allow objects to be moved around with ease.
When we get sick, it is like a roadblock appears on these highways. The human body might have trouble fighting off germs or fixing things that are breaking or broken. This is where medication comes in, much like the tools and inputs that workers use to fix the roads.
Medications are designed to interact with different parts of our bodies to help fix these roadblocks but they need to be administered by professionals such as you pharmacists to ensure that they perform the role that they are expected to.
The second is the phrase "national development". From my perspective, national development is the creation and safeguarding of an environment for the achievement of the political, economic, social, philosophical, and cultural well-being of the citizens. A country is also like the human body.
It is a complex system containing different parts working together to ensure the overall wellbeing of the citizenry. These interact another in such a way that lack of wellness in one part of the system can spread and affect the other parts creating a sickness that must be remedied with dispatch.
Ladies and gentlemen, hopefully, my attempt at simplified definitions of rather complex concepts helps us to properly conceptualize and contextualize today's discussion so the outcomes truly lead to national development in which every pharmacist plays their role.
2. CATCHING UP WITH GLOBAL TRENDS
It is important to ask yourselves a very critical question about the future of the pharmaceutical industry in Ghana within the context of latest global developments.
For example, where do you see yourself as an industry in the next 10 to 20 years? I ask this question because of the rapid developments we are seeing not only in health but other sectors as well. The fourth industrial revolution has come full circle.
Today, artificial intelligence, machine learning, robotics, and big data have revolutionized research and learning, driving production and service delivery in ways we have never seen before. In the wake of these developments, predictions are being made that some professions and skills groups risk being replaced in the job market. We have seen the pilot of a robot lawyer.
1 Robot doctors are now supporting surgeons in operating theatres.
2 In the malls of China, robots are seen serving products to customers.
3 Clearly, the predictions are not heresy or unfounded doomsday conspiracy theories. They are real. The question is, will you be victims of this AI revolution, or will you take advantage of the zeitgeist to put your profession on the cutting edge of the next frontier of civilisation?
The answer to this question will certainly depend on your ability to learn, unlearn, relearn and adapt to the rapid changes with what research, development and innovation bring. While doing this, I encourage you to apply the new technologies to indigenous health and knowledge systems, build upon them and produce world-class pharmaceutical output from them.
This will require collaboration with other bodies including state and non-state actors: The Centre for Scientific and Industrial Research, the Food and Drugs Authority, Plant Research Institute, notable practitioners of Plant Medicine, and Institutions of higher learning among others immediately come to mind.
Information in your sector is vital for the appreciation of the challenges as well as opportunities for the Ghanaian Pharmaceutical Industry:
1. How big is the market you are part of? The revenue of the global pharmaceutical market in 2001 was 390.2 billion US dollars Ten years later in 2011 it rose to 963.2 billion. In 2021 it was 1 trillion, 450 billion.
Last year 2022, the revenue of the global pharma industry was 1 trillion, 482 billion US dollars.
Who leads the market?
The United States, with a total of 4.23% of the world population, leads the market for pharmaceuticals, followed by Europe and a group of emerging markets. Five of the ten leading pharmaceutical companies in the world are US companies with Pfizer being No. 1. The North American market accounts for the largest production for the global market.
The US companies lead the pack due to heavy investment in, and focus on, Innovation, Research and Development, and this has resulted in an influx of revenue and the development of pharmacists and other pharmaceutical industry professionals.
Africa's share of the global pharmaceutical market is comparatively negligible.
The pharmaceutical industry in Africa was valued at 45 billion US dollars in fiscal year 2021, and is projected to reach $60 billion by the end of 2023. With a population of over 1.4 billion currently representing about 17.89% of the global total, Africa accounts for only about 3% of the global pharmaceutical market. Therein lies the opportunity for growth. So what is holding you back?
3. CURRENT PSG CHALLENGES, & A BRIGHTER FUTURE
The Pharmaceutical Manufacturing Companies in Ghana, like most others on the African continent, have similar challenges:
1. All active pharmaceutical ingredients (APIs), excipients and primary packaging materials are imported.
2. Plants, machinery and equipment required for drug manufacture are import.
3. Meeting World Health Organization (WHO) good manufacturing practice (GMP) requirements are challenging for the African Pharmaceutical Industry.
4. Highly skilled and qualified staff to help existing companies meet WHO manufacturing practice, good laboratory practice, and good clinical practice requirements are hard to find.
5. Diverse skill sets in terms of workers in the local market are lacking leading to sourcing from abroad for expatriates at exorbitant cost.
6. Due to differences in regulatory regimes and fragmented supply chain systems, local manufacturers face challenges exporting to the regional market right here in Africa, and this is going to be even more difficult in our current economic situation.
7. The infiltration of fake and sub-standard medicines are causing great harm to citizens, and impeding gross sales for those abiding by rules, regulations.
8. Indigenous therapies and remedies for the ailments that plague us in Africa are often presented by our own plant medicine practitioner or as they popularly called herbalist The challenge however with these are the efficacy levels and correct dosage to ensure wellness, and prevent needless complications and untimely deaths Permit me to offer 5 solutions:
A. Joint Ventures: the Pharmacists Society of Ghana must speak up with clarity to engage the general public, local investors and Government. The entrepreneurial and risk-aggressive among you must move decisively to form partnerships with established foreign companies with the purpose of acquiring much needed technology and liquidity through foreign direct investment
B. Certification: Revamp manufacturing outfits to get WHO certificate Aggressively pursue capacity-building to enable more members of the PSG obtain WHO certification. This is the surest way to firstly retool and re-establish to meet local demand, and then work to export to the sub-region and beyond
C. Curriculum Overhaul: Improve and expand the curriculum at the seven existing schools of pharmacy in Ghana, and use technical experts from industry as resource persons to provide the needed skills and competencies locally
D. Liberalization of Trade Rules & Ratification of Agreements: Your leadership and your African counterparts and respective sector Ministries must work purposefully with the African Continental Free Trade Area (AfCFTA) for liberalization of trade rules and signing and ratification of regional agreements that enhance free trade in Africa. This will enure to the growth of your sector.
Public Affairs, Concerted Advocacy & Prosecution: Our sub-region currently carries the highest prevalence of dumping of fake and sub-standard medicine. For every hundred medicines for our people are fake or sub-standard.
PricewaterhouseCoopers found that approximately one million people die annually, with nearly half a million being preventable malaria deaths caused by toxic counterfeit pharmaceuticals. Who imports and sells these medicines? Are they pharmacists too?
The World Customs Organization reported that nearly 200 billion dollars worth of fake and potentially harmful pharmaceuticals are sold yearly around the world. Hundreds of thousands of children die from the administration of counterfeits or medicines below accepted standards.
Are we sacrificing human life for money? Are we covering up for murderers? Where is the outrage? Do we truly care about the health of our people? Where are the concerned and courageous Pharmacists among you who will speak up? In dire situations like this and many others in our homeland Ghana, I entreat you as individuals, and as a society to remember: Silence is not an option.
F. APPLICATION OF PHARMACEUTICAL SCIENCE & PHARMACOLOGY TO OUR INDIGENOUS PLANT MEDICINE
Considerable research and publications on medicinal plants have been done by the late Dr. Oko Ampofo and the late Professor Edward Ayensu. I am proud to say, these Ghanaians are leading lights in the world of plant medicine.
Professor Ayensu's seminal work on Medicinal Plants of West Africa is a bedrock for further work by pharmacists and the pharmaceutical industry to advance indigenous remedies. A nation that cannot feed and heal its own citizens is left at the mercy of others, so my dear friends and country men and women of the PSG, over to you.
Ladies and gentlemen, in challenging times as we are in, pharmacists cannot be restricted to just your traditional role. What can you do as individuals and as a collective to help your nation in its time of need? Whatever it is, silence is not an option.
4. NATIONAL ECONOMIC CHALLENGES AND CORRUPTION
As you all know, this country is going through excruciating times. It is only fair to be truthful and acknowledge that people are enduring immense hardship. Livelihoods and standards of living have taken a massive hit during the economic turmoil that Ghana has been grappling with in recent years. Headline inflation reached 43% in July this year with food inflation reaching 55%.
It goes without saying that the poorest citizens are the worst hit as their meagre incomes are eroded by rapid increases in prices of basic necessities like food, milk and milk products for babies, meats, fruits, vegetables, even drinking water.
The consequences are that hundreds of thousands of Ghanaians are increasingly unable to afford the necessities of life. The World Bank recently reported that in 2022about 850,000 Ghanaians were pushed below the poverty line.
Beyond inflation, we are all aware of the debt albatross, which has led to massive interest payments over the years depriving critical sectors of much-needed investment.
For example, just last year 2022, interest payments alone amounted to over 45 billion Ghana cedis, almost double the capital expenditure for the year, and about 47% of all revenue; meaning for every 1 cedi received as revenue, nearly 50 pesewas was used to pay interest. This is unsustainable.
Ladies and Gentlemen, we are where we are but the health of our nation is not what we want it to be. Like in a patient, the systems that must work together to ensure wellness are not functioning as expected and, as a result, our values are under siege. Confidence in key institutions are on the decline.
Checks and balances which are desperately needed for the progress of any nation are seriously compromised. Corruption and greed have eaten deep into the fabric of our nation. Young people are fast losing hope and the dignity of labour.
Public services, which are already paid for by taxpayers' money are subject to bribes solicited by public officials in order to speed up processes or to exempt people from necessary procedures. It is here too. Lest I forget, how did the entire stores holding pharmaceuticals at Ghana's biggest harbour burn down with no evidence nor records whatsoever of the stocks therein?
According to the Ghana Integrity of Public Services report, almost 60% of bribe payers did so as a response to a direct request by a public official while 24% paid anyway without a request from the official they encountered.
We must do all we can to ensure corruption does not become widespread.In this regard, leadership must be exemplary in fighting corruption, and holders of political office must lead the way.
Sadly, recent scandals do not help.
Findings and successive Auditor-General's reports make depressing reading, and it behoves every citizen especially politicians and public office-holders to uproot this canker. Let me be clear on this: Any society which creates conditions for politics to become the easiest and, by far, the most lucrative means of enrichment and self-aggrandizement, is a society that is doomed.
Civil society and a few concerned and courageous individuals have raised their voices, but it appears it is not enough. Thankfully I am not the only one befuddled and unsettled by all this. Just last month, the Senior Presidential Advisor, Mr. Yaw Osafo-Marfo lamented over the alarming rate of corruption in Ghana stating that it is going from bad to worse.
Within days after Mr. Osafo-Marfo's speech, the minister of roads Mr Kwesi Amoako-Atta was also captured commenting on the pervasiveness of corruption in his ministry. "There are a lot of corrupt people; there are a lot of thieves in my Ministry. You sack them… you employ new ones, and when they come, the new ones are even worse than the old ones. What kind of country are we building for ourselves?" he said.
What a terrible indictment. Clearly, this is a shared concern, and it is important that the Pharmaceutical Society of Ghana is heard on these issues of national importance if pharmacists are to play your part in rebuilding our nation.
Corruption deters domestic and foreign investment, undermines trust in public institutions, reduces economic growth, and sadly makes the lives of the poor even more unbearable. Specifically for your sector, corruption endangers lives through fake and substandard medication, unqualified personnel and woefully inadequate infrastructure.
I recognize that each of you as individuals, for one reason or another, may not be able to speak up. If you wonder why I speak my mind, it is because those of us who have benefited from the kindness of this nation and the long life God has granted us owe a duty to God and country to speak up not only for what benefits us personally but for what safeguards the entire society.
I don't know about you but I have no other country but Ghana. And I do not want any country but Ghana. Every capable citizen blessed with some ability and a voice must speak against the wrongs and help get our motherland Ghana on its right footing.
I am not saying you should be me, however, you have something powerful. You have a respected professional body, and you need to recognize the power of your voice as a collective. If you see things going on in any sector of this country that you don't think is right, you have to speak up for the sake of the country, for the sake of the future, for the sake of our children and grandchildren.
In troubling times like these, silence is not an option. Ten years ago, the following words were spoken by Mr Ken Ofori Atta, the current Finance Minister at a lecture to honour William Ofori Atta. These words are so true today: "In the face of injustice, apathy is criminality. To be apathetic toward issues that can destroy our country is to be negligent of the present and inconsiderate towards the future; to be indifferent when your voice can make a difference, or to be silent when those without voices count on you to voice their yearnings, their fears, their aspirations, and their hopes does not amount to being a peaceful person. On the contrary, to be so is to be a coward".
Recently, the Minister for Foreign Affairs Ms Shirley Ayorkor Botchway stormed the passport office to chase out overstayed officers. Of an agency under her ministry she asked how passport services of 100 and 200 Ghana cedis were being charged illegally at 2000 and 3000 Ghana cedis respectively. "The goro boys are outside the passport office, she said, but they need somebody inside to work with; they cannot do it on their own." There are many instances of senior public officials in charge of affairs speaking of corruption.
Just yesterday, the Attorney-General Mr Godfred Yeboah Dame bemoaned how public officials responsible for procurement activities in public institutions continue to engage in insider trading, an action he says is having significant negative impact on the economy, and the development of society.
Today, despite all that is happening, one hardly hears from professional bodies regarding the welfare of the nation. Most associations will only be heard when it concerns their salaries or businesses.
Teachers', associations, journalists, nurses, doctors, surveyors, lawyers, accountants, architects, planners, social workers, psychologists etc. are all present in this country.
What is lacking is the ability of these bodies to assert themselves with the requisite patriotic zeal in matters of national concern.
Your civic responsibility enjoins you to be active citizens in the affairs of the nation. Keeping silent is not the way to do that. If you see things going on that are not right expect your society to speak up so that your members become active citizens. Once again I will like to quote what the current Finance Minister said on the power of Truth.
"The power of truth is eternal; the comfort of falsehood and security of complicity are transient and unstable. As Ghanaians, we must learn to speak to truth to power; Truth is liberating; truth set free the mind burdened by falsehood. Truth is freedom. And our national enjoins us to be 'bold to defend forever. The cause of freedom and of right.' Truth is just, and it is right. Ladies and gentlemen, I must. Say I completely agree to these sentiments.
5. EROSION OF VALUES, & RISE OF ILLEGAL MINING
Ladies and Gentlemen, closely linked to this pervasive corruption is the erosion of values. Our values of self-respect, compassion towards one another, truthfulness and integrity must remain dear to us, and we must do all we can to safeguard them because a nation without values cannot prosper.
And here Ladies and gentlemen, given my background, it would be remiss of me not to talk
about this issue which ought to be of grave concern to all of us. Illegal Mining. It is without a doubt the worst onslaught on the public health of our nation. Let me be clear; I am not against small-scale mining. I am for wealth creation to lift each impoverished community, not health destruction in the unwise plunder for greed and insanity. I am for lawful labour for your legal tender.
What I am against is the manner in which the laws of the country are flouted with impunity to destroy water bodies and the environment for the many so that just a few people can make money.
Like corruption, "illegal mining" is not about the lack of laws but the will to enforce the laws. The law is very clear, you cannot mine within a certain proximity of a water body. The law is very clear about how you dispose of your waste from your mining activities. The law is very clear on lawful activities in forest reserves.
The law is also very clear; foreigners cannot engage in small-scale mining. And for those who are licensed, the law requires regular reporting to the Minerals Commission which is expected to be monitoring activities.
So, in the age of drones, the Minerals Commission should be capable of monitoring all mining activities in real-time. How is it then possible that the Minerals Commission seems powerless to stop the activities the people are seeing and suffering.
What is going on? Why are those empowered to protect the people looking on, or away, whilst these heinous activities destroying the very basis of life in our communities are going on? Ladies and gentlemen, I would like to share a story with you.
In 1982, my brother who is the Paramount Chief of the clean and serene Owirenkyiman traditional area on the banks of the river Pra decided to invest in boreholes to provide potable water for the people. When the drilling company got there to start work, a delegation of chiefs came to see him. They said they had heard that some people had come to dig boreholes at great cost to provide water for them and their kinsmen.
Their mission was to persuade my brother Ehunabobrim Nana Prah Agyensaim against spending money on the boreholes. Making their case, they said, "Nana as for water we have plenty flowing clean and pure.
River Pra gives us the best water in the whole world. We also get our fish and livelihood from it. Nana, please don't waste the money; we suggest you use the money for something else".
Ladies and gentlemen, can they say that now? Contrast the quality of water in the river Pra from that time when the chiefs believed they had the best source of water in the world with what we have now – yellowish-brownish water, sullied with poisonous chemicals, and now devoid of aquatic life.
Kushea is just one of hundreds of villages along water bodies. The beauty and purity of the flowing water have been destroyed. Rivers Ankobra, Birim, Densu, Offin, Oti and others have all suffered similar fates. How sad?
It is estimated that about 60% of Ghana's water bodies have been polluted by the activities of illegal miners. This begs the question, if they are illegal, why do perpetrators get away with it? Unlike you and I, most of these hard-labouring people and their dependants who make a living on farms to feed the nation cannot afford purified bottled purified bottled water.
They are forced to use the same brownish, chemical-laden liquid that flows where the refreshing rivers used to run for drinking and cooking. What about the flora and fauna who also rely on these water bodies for survival?
How are the perpetrators of these heinous acts and their enablers able to sleep at night?
Ladies and gentlemen, as health professionals, I believe you should be concerned about the devastating consequences of illegal mining on the health of the people.
Allow me to illustrate with a personal story. As you all know I was brought up in Obuasi, which has been associated with mining since 1895. For a very long time, safety and environmental concerns in mining were never considered. If you died in a mining activity you were just a statistic.
It did not attract any attention; no newspapers covered it. Those of us who worked underground did not have earmuffs to protect our ears from the deafening sound, nor did we have nose masks to protect our lungs from the encircling dust.
On the surface the technology was so primitive for processing gold that they were cutting timber and wood from virgin forests, which they had leases to, and using them to burn the sulphide, so they were spewing cyanide, sodium oxide, mercury etc into the atmosphere and when it rained, it was acid rain.
In addition, all the hills around Obuasi were called "bald" hills, because they were all bare, with no vegetation whatsoever. As kids we played soccer on a park which we erroneously called "Sennet" park. It was much later that we found out that it was actually "cyanide park".
This piece of land was made entirely of effluent from the mine that was dumped there and had dried up over the years. Nothing could grow on it. The consequence of all this was that respiratory diseases became rampant in Obuasi.
I, myself became a victim. In fact, I did not know until I went for my first routine medicals in South Africa on my relocation due to work there. The doctors identified heavy metals in my blood for which I had to undergo treatment for many months. There was also evidence of lung fibrosis caused by the inhalation of
dust containing silica from work in the mines back home. Thank God it is all clear. I am just one person but there are many people I grew up with in Obuasi who may be dead due to this or walking around with these diseases without ever knowing. I am stating this to tell you how passionate I am about the environment.
Ladies and gentlemen, when I had the opportunity, what did I do? The moment I became Chief Executive, I decided the welfare of our workforce must be paramount. Any hazards that are within our means to eliminate must stop. We invested in proper technology and got rid of all the environmentally destructive practices such as cutting timber and burning to spew waste into the atmosphere.
We built a state-of-the-art laboratory dedicated to monitoring in real time how mining operations were affecting the environment. This was the first of its kind in any mine in the world. Because we stopped the spewing into the atmosphere, all the hills began to see life, and vegetation could grow.
It warms my heart to note that today they are all forested and there is no effluent being thrown into the rivers. The scale and manner of destruction caused by illegal mining is, to me, the worst abuse of the human rights of residents in the affected areas. Once again, this is an issue which is heavily reported by the media, and has attracted the attention of traditional authorities.
The responsibility rests will every citizen, and I am happy that the traditional leaders who are the rightful custodians of our lands are speaking up and acting to safeguard the heritage won for us through the blood and toil of our forebears. Some have been consistent in their condemnation of this canker.
Only a few weeks ago, we all heard that the Asantehene Otumfuo Osei Tutu the 2nd destooled a number of chiefs found to be associated with the worst forms of these egregious acts.
In a keynote address to the Ghana Medical Association in 2015, the Okyehene Osagyefuo Amoatia Ofori Panin made the following observation, "toxic chemicals such as mercury that have negative health implications on communities for generations are released into water bodies.
The use of these heavy metals has severe health implications that would not manifest immediately but in the near future". Many years later, "the near future" is here and we are facing the severe health defects. Owirenkyimanhene Nana Prah Agyensaim banned illegal mining activities in his traditional area. "Whilst the gold may enrich a few today, the illegal mining will cause great harm to people, the habitat and livelihoods of future generations" he stated.
Like Nana Prah, Dormaahene Oseadeeyo Agyeman Badu II banned illegal mining activities in his traditional area. His
ban has helped improve the colouration and quality of the Oti river in his traditional area. We all can speak up or do nothing but silence is not a choice. …A moment of silence please as we observe what is happening to babies in affected areas…
We are learning today of children being born with two heads, broken spines and other birth defects due to the presence of chemicals in the population's food and water intake. Obviously the infection has been left untreated and the condition has deteriorated. This is a present and mortal danger to Ghanaians as a people, and I expect the Pharmaceutical Society of Ghana to be seized with this matter.
Unfortunately, not much has been heard from you or other professional bodies, not only on this issue, but generally on a wide range of other public concerns. A healthy nation is a wealthy nation, and if this phenomenon is affecting the health of the people to this extent, then we are headed for a moral and mortal crisis. It is not too much for well-meaning citizens to expect the Pharmaceutical Society and other professional and public interest bodies to raise your voices.
Where is your outrage? Why the deafening silence from the Pharmaceutical Society of Ghana, The Ghana Medical Association, The Ghana Bar Association, The Ghana Journalists Association, and all the respected Associations and professional bodies of Ghana.
There are international attempts to treat environmental damage and harm as crimes against humanity under the term "ecocide".
In 2021, independent lawyers came together to frame a definition of ecocide as "unlawful or wanton acts committed with knowledge that there is substantial likelihood or severe and either widespread or long-term damage to the environment being caused by those acts".
If the attempts by the lawyers are successful and the Rome Statute establishing the International Criminal Court (ICC) is accordingly amended, all persons, whose actions and inaction's directly and/or indirectly resulted in ecological damage -such as what illegal mining is causing to our environment – will be held accountable by the International Criminal Court.
If we do not sit up as a country to halt this looming disaster of environmental degradation, Ghana and her elected, appointed and environment-poisoning actors may, one day (if Ecocide is finally adopted as a crime against humanity), be an embarrassing spectacle before the ICC. To safeguard the safety and dignity of our nation, silence is not a choice.
6. CALL TO ACTION FOR YOU & EVERY ASSOCIATION
Ladies and gentlemen, the most important contribution you can make for national development is to recognize your public duty as a professional body. The history of this country is replete with associations and professional bodies like yourselves playing critical roles to reshape governance and leadership where things were not going well.
If the ex-servicemen had not taken up the issue to demand for their unpaid pensions, the events of 1948 that catapulted our independence from British rule may not have happened.
In 1977, without professional bodies and student groups, UNIGOV would not have been defeated. When the renowned civil rights champion and preacher, Martin Luther King Jr. took the pulpit on April 9, 1967, the title of his sermon was the "three dimensions of a complete life".
In that sermon, the reverend Luther King Jr. shared with the congregation that for life to be complete, it ought to be three-dimensional,
the length of life – the concern for one's self-interest and development,
the breadth of life – the concern for the welfare of others, and
the height of life – the upward stretch unto It was in this sermon that he made the profound statement and I quote, "a man has not begun to live until he can rise above the narrow confines of his own individual concerns to the broader concerns of all humanity". I am making a passionate appeal for every Ghanaian to be guided by the tenets expressed in this sermon.
Choosing today's theme tells me that the Pharmaceutical Society of Ghana is determined to move beyond the individual concerns of its members to the general well-being of the country. As pharmacists, you have the responsibility to care about the welfare of the people whose lives your profession exists to protect.
Will you allow the interest of the few to override the future of a whole generation, and generations yet unborn? Would you rather watch with a side eye or like disinterested spectators while a few take away the lives and livelihoods of millions of people just to make money from illegalities? In every large group, there are those who magnify rules and regulations to silence and handcuff themselves into inaction.
I hope and pray that the Pharmaceutical Society of Ghana will not be counted among them. Let me end my speech with the wise words of the Native American, "only when the last tree has been cut down, the last fish has been caught and the last stream poisoned, will we realize we cannot eat money".
Thank you for your attention.
Source: www.ghanaweb.com