Fameye and his Peter's band to tour America from July to December 2023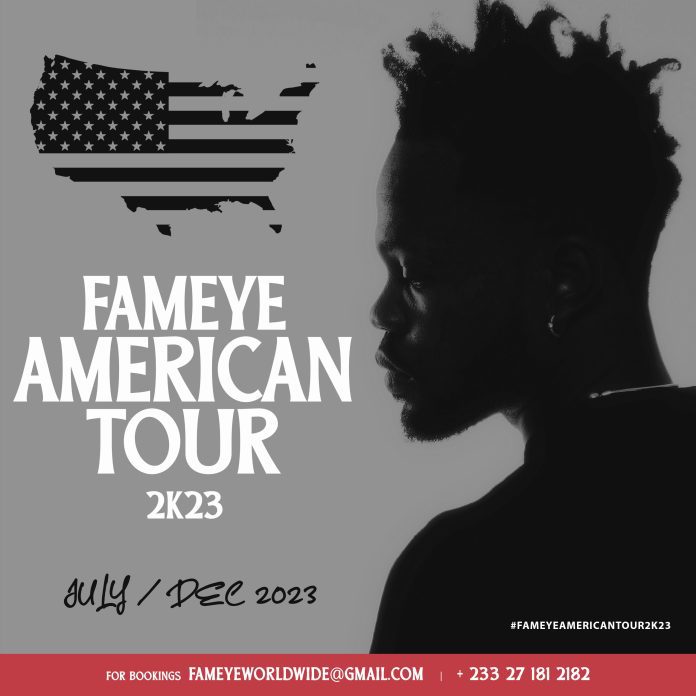 Award-winning Ghanaian artiste Fameye and his band popularly known as the Peters Band are set to tour the United States of America from July to December 2023.
Fameye who released a poster of the tour on his social media pages has indicated that his plans for the next six months to end the year includes touring America with his band.
The musician over the years has been seen with his band performing on many platforms and big shows together.
The memorable one that vividly resonates with fans is the Vodafone Ghana Music Awards performance.
Through hard work, the musician together with his band have received several nominations and honorary awards together.