Ethiopian Airlines capable of meeting growing demand in Ghana – Commercial Officer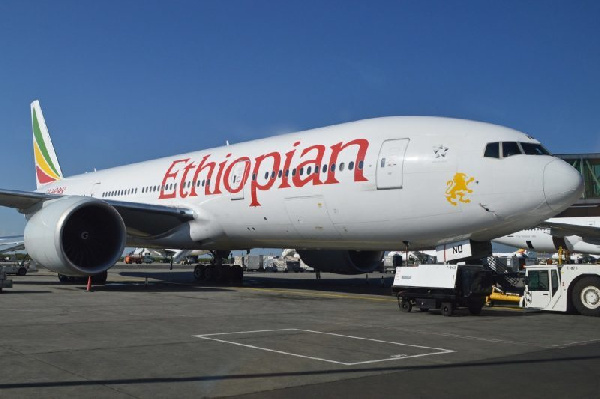 Ethiopian Airlines (ET) has announced a substantial increase in its flight services to Ghana.
Currently operating 11 flights per week to Accra's Kotoka International Airport, the renowned carrier is set to raise this number to 14 flights per week; a testament to their commitment to serving the Ghanaian travel market.
Speaking on this development, during a working visit to Accra, Ghana Mr. Lemma Gudeta, Chief Commercial Officer of Ethiopian Airlines, told AviationGhana that: "
Ethiopian Airlines currently operates 145 planes, and we do have enough capacity, especially out of the main hub in Addis Ababa. We have aircraft positioned to cater to the increased demand in Ghana."
He noted that Ethiopian Airlines, despite its name, is indeed an African carrier with a mission to connect and serve the entire African continent.
"We strongly believe that Ethiopian Airlines might be known by the name Ethiopian, but it's an African carrier, and it's our obligation to serve the general public in Africa. Therefore, we strongly believe that we should reach all cities in Africa and also do it deeply by increasing frequencies," he said.
ET is positioned to contribute significantly to the aviation sector's growth in Ghana and foster greater connectivity for travellers within Africa and beyond.
This expansion underscores the airline's role as a vital bridge for both business and leisure travellers, further strengthening its position as a leading African carrier.
Source: aviationghana.com