Egypt reopens one of the world's oldest synagogues at site said to be where Moses prayed to God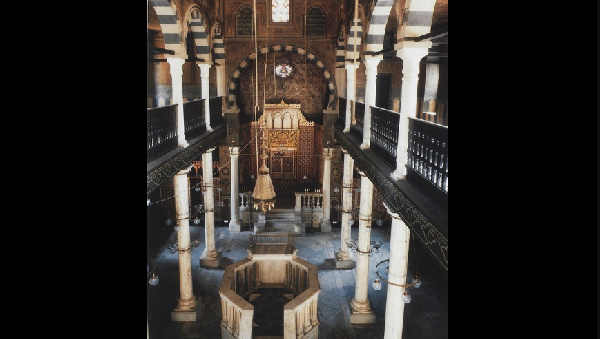 Egypt has reopened the ancient Ben Ezra synagogue that archives a collection of Jewish manuscripts, following a ten-year restoration effort. The reopening was superintended by Prime Minister Mostafa Madbouly at an inauguration ceremony.
The Ben Ezra synagogue, originally built in the 12th century and later reconstructed in 1889, with a prior restoration in 1982, has a rich history. It is named after Abraham ibn Ezra, a prominent Jewish figure known for his biblical commentaries during the golden age of Spanish Judaism.
Over the years, it has attracted notable Jewish figures, including the influential philosopher Moses Maimonides, who worshipped there and lived nearby. Some even believe it to be the location where the biblical prophet Moses prayed to God, according to CNN.
The Ben Ezra synagogue is historically significant as it is also the site where the Cairo Geniza, a crucial collection of Jewish medieval manuscripts, was discovered in the late 19th century. These manuscripts are currently housed at the Cambridge University Library.
The synagogue's architecture features a basilica-style design, reflecting its previous use as a church, as confirmed by the Ministry. The restoration of the Ben Ezra synagogue was undertaken by the Drop of Milk Association. The objective of the project was to preserve Egypt's Jewish heritage. This restoration effort involved safeguarding the ceilings and stones and providing insulation for the historic structure.
Egypt's Ministry of Tourism and Antiquities (MOTA) has been actively involved in various restoration and conservation projects in recent years, as noted by Louise Bertini, the executive director of the American Research Centre in Egypt (ARCE).
In 2017, ARCE provided a grant to the Drops of Milk Association to fund the restoration of Egypt's remaining synagogues, including the Ben Ezra synagogue. While Egypt once had a thriving Jewish population of over 80,000 in 1948, today, the number has dwindled significantly, with only around a dozen Jews remaining in the country.
Source: face2faceafrica.com