Eat Drink Music Festival Lines Up Several Fun Games and Family Day Out Event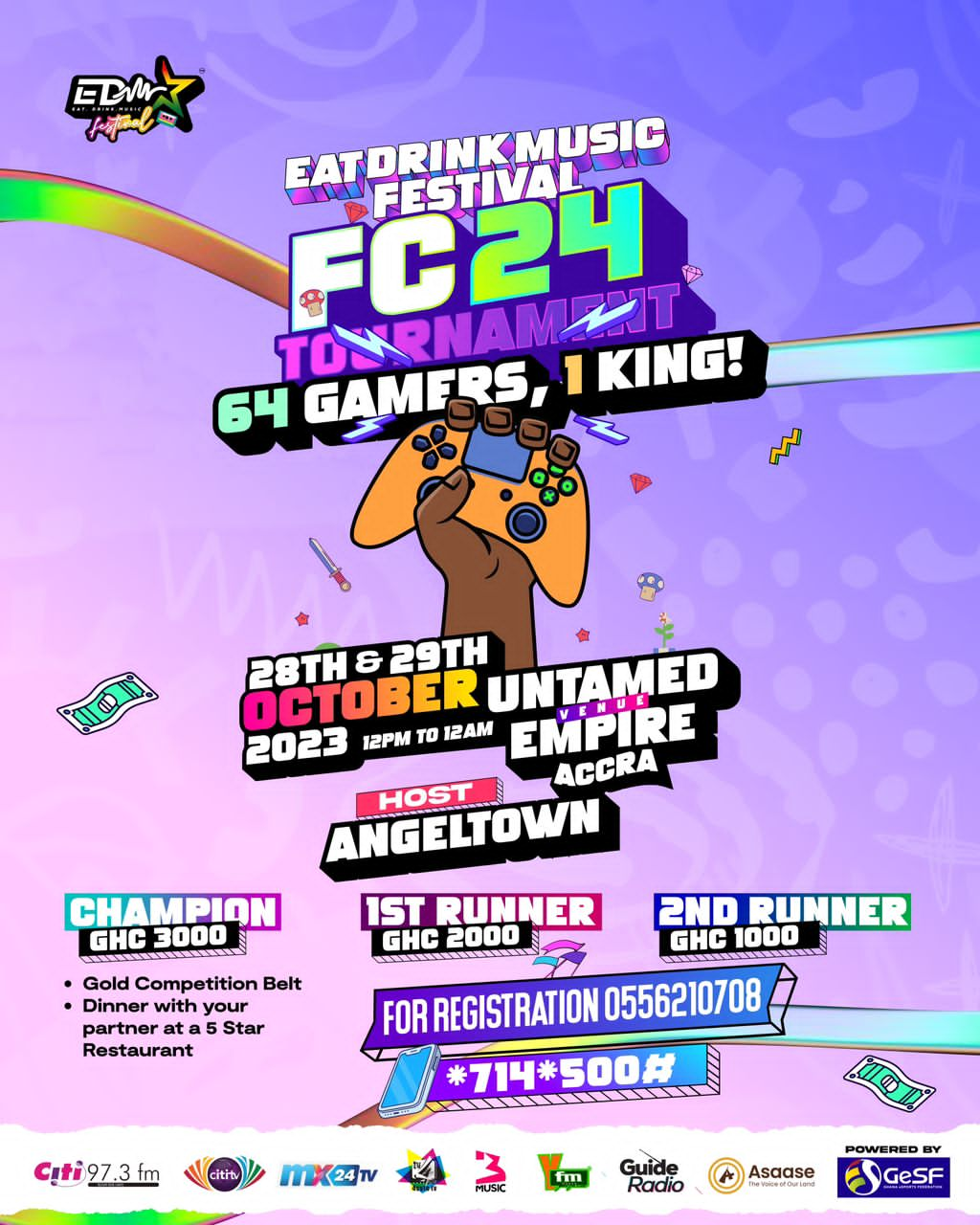 Participants of the upcoming Eat Drink Music (EDM) Festival will have lots of options to choose from a number of fun games and also enjoy a great family day out event.
Organizers of the festival have lined up series of fun games and will be giving winner away amazing cash prizes to winners from the various games.
The games include: Konnect 4, FIFA, Golf, Flip the bottle challenge, Dance trend challenge, weight lifting, Bench Press, Push up, Arm rest, Boxing machine, Big Chess, Archery, Mini Golf, Tik Tak Toe Uno, arm wrestling, squats, planks, bench press, curls, and board games.
Participants are surely expected to win amazing cash prizes from the games. Cash Prizes range from Ghc 1000 to as high as Ghc 3000.
Aside the games, most importantly, there's going to be a special family day out and the organizers are encouraging parents to attend the festival with their kids. Adding to the family day out are some uniquely crafted sip and paint activities.
The EDM Festival is slated for 28th and 29th October 2023. It will be held at the Untamed Empire in Accra.
Thousands of guests will attend the festival each day and will be treated to good music and sumptuous meals. Several Drink, food vendors and top music executives are attending the festival.
*Activities for the EDM Festival*
Aside the media partnership, a number of activities have been planned to make the festival a memorable and highly successful event for both businesses and guests.
The activities include an entrepreneurial seminar, live podcast sessions, live interactive art installations, a skill learning session (fashion, pottery, art, painting), indoor and outdoor games, for the socials (live content creation), chugs and vibes (food, music, dance) and to the top (meet fundraising targets). The entrepreneurial seminar is being organized specifically to help build the capacity of 50 young entrepreneurs.
The festival is poised to become a major lifestyle event in the autumn season. This is a festival curated to attract more than 10,000 attendees over the two-day period.
Leading media outlets including Citi TV, Citi FM, Max24 TV, Guide Radio, are to publicize the festival.